Tech it further: The role of digitisation in the future of Asia's finance sector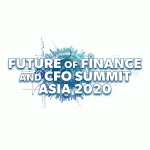 Tech it further: The role of digitisation in the future of Asia's finance sector
IT Innovations
,
Infrastructure
Like most other industries, finance has seen significant transformation thanks to technological advancements, and will no doubt continue to evolve along the same path in the future.
And according to Indo Rama Group CFO Jayanta Chatterjee, predictive technology is the future for finance.
Here and now
Speaking to IQPC Asia from Malaysia where he is based, he said that recruitment in finance was no longer just about qualifications, experience and skill set, but also how a new hire would be able to carry out his duties within a technology-driven professional environment.
"For instance, accountants used to work on handwritten ledgers that later became enterprise resource planning (ERP). But ERP is more like post-mortem data — month-end and year-end audits.
"But now, we have online data — we are no longer dependent on Excel sheets or emails as we can access this information 24 hours a day. Whether you are in Switzerland, China or Ethiopia, you can get to this data on a real-time basis."
He added that as a result, the concept of financial dashboards — basic reporting of production, sales, working capital, stock levels and non-moving stock, as well as treasury and banking reporting — had become prevalent in the last seven to eight years, with analytics now a part of such dashboards.
"In case raw material price increases by 10%, what is the impact on EBITDA? In case minimum wages increases by 5%, what is the impact on fixed cost?
"People don't want to wait for one week to find out — they want the information today, so that's how the analytics has become a part of the dashboard."
To read the full report, download it here. https://bit.ly/368YO3P
Free Newsletter Sign-up