Schaefer GmbH elaborates faster IT infrastructure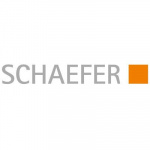 Schaefer GmbH elaborates faster IT infrastructure
IT Innovations
,
Infrastructure
SCHAEFER GmbH, a world leading provider premium quality elevator components, is pleased with the 5700% faster performance delivered by its next generation IT infrastructure comprising Infortrend storage systems and Intel server boards. The SCHAEFER team is now able to process 20% more orders, with 85% less power consumption and 70% smaller system footprint demands.
The outdated IT infrastructure was too complicated and costly to manage and sometimes made the SCHAEFER staff wait up to 30 minutes to proceed from one step to the next. To resolve these inefficiencies and migrate to Microsoft Hyper-V virtualization, SCHAEFER conducted extensive surveys and careful evaluations and selected Infortrend storage systems with SSDs for their excellent performance, simple management, and high availability.
To their full satisfaction, SCHAEFER's new IT system was up and running in just two weeks, including the system deployment and configuration, data migration, and transition from VMware to Hyper-V 2016. Now, SCHAEFER's primary storage, an Infortrend all-flash system (EonStor DS 4024B with Intel SSDs), provides 13,000MB/s throughput performance for their critical applications, while the backup system, Infortrend EonStor DS 3048, supports high capacity storage with 48 bays for HDDs.
"As a technology leader, we consciously selected an IT frontrunner. That's extremely important for us as our subsidiaries and offices, for example in Asia and North America, work in different time zones," said Michael Gubisch, CEO, SCHAEFER. "As IT forms the heart of our company, SCHAEFER can now work with greater speed, precision and efficiency. The new IT system also reduces our maintenance and operating costs without compromising our data security," added Joachim Pfeifer, Project Lead, SCHAEFER.
"We opted for the installed Intel components and Infortrend storage systems because they enable us to offer our customers the latest server storage technology in a budget-optimized manner," said Alexander Fuchs at Next Generation Solutions, SCHAEFER's external partner supporting their IT related matters.
Teddy Lin, General Manager of Infortrend Europe commented, "Infortrend is happy to play an important part in SCHAEFER's success and will strive to work with Intel or any other vendors to keep perfecting our solutions for customers."
Free Newsletter Sign-up