Baker Hill to Introduce Mobile Responsive, Cloud-Based, Unified Platform for Common Loan Origination, Risk Management, CRM and Business Intelligence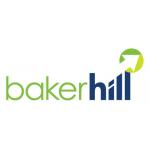 Baker Hill to Introduce Mobile Responsive, Cloud-Based, Unified Platform for Common Loan Origination, Risk Management, CRM and Business Intelligence
IT Innovations
,
Technical
Baker Hill, a leading provider of technology solutions for common loan origination, risk management, relationship management and smart data analytics, will launch its new platform, Baker Hill NextGen™, on January 31, 2017. Baker Hill NextGen™, a unified, mobile responsive, SaaS platform, combines the best of Baker Hill solutions into one common loan origination, portfolio risk management and decision support system to streamline the loan origination process and portfolio risk management, improve accuracy and enable a better customer experience to help financial institutions exceed the growing demands of today's marketplace.
Baker Hill NextGen™ is the industry's only end-to-end, integrated loan origination, relationship management, business intelligence and risk management platform designed specifically to meet the current and future needs of progressive financial institutions in a single platform. The platform boasts an intelligent, persona-based, mobile responsive user interface developed to provide maximum convenience and the best user experience possible. Users enjoy a more streamlined, fluid workflow with access to one source of data, decisions and insight through intuitive roles-based dashboards using any smart device.
"Today's financial institutions face a number of critical challenges, including a constantly changing economic environment, increased competition, shifting client expectations and growing regulatory requirements," said Naseer Nasim, CEO of Baker Hill. "We invested in the development of Baker Hill NextGen™ to help financial institutions compete and win, as the solution offers users mobility, ease of use, improved processes through workflow automation, and the ability to quickly evaluate and monitor the entire institution's performance. By providing a holistic view of customer needs and risks through easily consumable data, Baker Hill NextGen™ empowers financial institutions to strengthen relationships with account holders, boost productivity, and ultimately drive growth and profitability."
According to a recent report by Capgemini and Informatica, 39 percent of organizations that strategically leveraged data analytics experienced an improvement in decision-making. Additionally, 35 percent of organizations increased their productivity and 33 percent enhanced their ability to quickly react to changes in the market and identify profitable opportunities. Financial institutions can harness the power of such data-backed decision support with Baker Hill NextGen™ to maintain compliance, mitigate risk and satisfy evolving client demands.
To determine which features and functionalities are most valuable for today's financial institutions, Baker Hill partnered with West Monroe Partners, a consulting firm dedicated to building solutions that address technology and business challenges. With the help of West Monroe Partners, Baker Hill gathered input from a selection of financial institution clients through focus groups and surveys and leveraged that insight to develop the Baker Hill NextGen™ platform.
"Financial institutions are pressured to remain competitive in an increasingly crowded market while complying with numerous complex regulatory requirements," said Lora Barry, executive vice president and bank operations division manager at Emprise Bank. "Today's institutions, including Emprise Bank, are looking for technology providers that understand these challenges and proactively advise on best practices and products that are most likely to help them meet their goals. Baker Hill has demonstrated its commitment to helping financial institutions succeed by developing Baker Hill NextGen™, which combines their existing origination channels into one database. Customers and employees can enter applications for multiple loan types into one central application point, and support associates can maneuver the loan through proper underwriting protocol based on loan type and credit risk without re-entering data. We think the results will be faster answers for customers and enhanced risk mitigation and operational efficiency for the bank."
Free Newsletter Sign-up