Temenos delivers T24 Cloud Islamic in Africa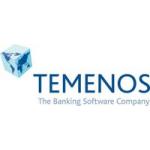 Temenos delivers T24 Cloud Islamic in Africa
Move enables banks to grasp the US$2 trillion Islamic banking market opportunity through new lower cost cloud access to Temenos' long-established T24 Islamic banking solution.
Temenos (SIX: TEMN), the market leading provider of mission-critical solutions to the financial services industry, today announces that its specialist T24 Islamic core-banking solution is now available as a cloud-based service, 'T24 Cloud Islamic', delivering access to enterprise-level IT at an affordable price, while no compromise is made with regard to compliance with Islamic law.
Operating expenses are generally 50% higher for Islamic Banks as their products are Shari'ah compliant, making the Islamic market expensive and difficult to crack. With T24 Cloud Islamic this is set to change, as banks can take advantage of the lower operating costs and subscription-based pricing offered by cloud, while accessing quality, Shari'ah compliant products.
Fadi Yazbeck, Product Manager for Islamic Banking at Temenos, said: "Key industry bodies believe that the growth of Islamic trade finance will reach up to US$800 billion by the end of this year. There is a huge opportunity in leveraging this growth. T24 Cloud Islamic enables progressive African banks to grasp this opportunity for growth easily and cost effectively, while addressing their compliance needs.
Free Newsletter Sign-up