Path Solutions Gets New Accolade at the ECPC2016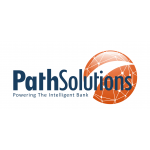 Path Solutions Gets New Accolade at the ECPC2016
Path Solutions was the Gold Sponsor of the Egyptian Collegiate Programming Contest (ECPC), which was held successfully on the 8th & 9th of October at the Arab Academy for Science, Technology and Maritime Transport (AASTMT), Abu Qir Campus in Alexandria, Egypt.
At the 15th ACM-ECPC2016, Path Solutions had two people manning the booth; Principal Software Engineer Ahmed Shawky Ibrahim and Technical Writer Marina Refaat who spoke to top students during the breakout sessions, and had the chance to introduce the company to one of the most problem-solving teams in the competition. They have also met highly talented junior programmers from top universities in Egypt and a promising generation of developers who can be future employees at Path Solutions.
The event was also marked by the presence of Hanaa El Jazzar, Senior Software Engineer at Path Solutions, who helped in the organization of the ECPC2016.
The ACM-ECPC2016 was attended by many important personalities from Egypt, such as Dr. Yousry Al Gamal, former Egyptian Minister of Education, Dr. Ossama Ismail, Dean of the Regional Informatics Center and Director of the ACM Contest in the Middle East, in the presence of 180 Egyptian teams and with more than 100 working staff, organizers and volunteers. Around 25 teams have been qualified for the following regional contest ACM-ACPC2016.
Experts believe that the use of new technologies will change the global economy dramatically over the next decade or two, and the whole world along with it. Of course, programming can be used in many different new technology aspects and fields. Such contests can be a way for IT students to connect with top employers that are otherwise difficult to reach, in a setting that puts them and their skills in the spotlight.
Check out the video that was shown during the closing ceremony of ECPC2016 where Path Solutions has a considerable appearance in it: https://youtu.be/uwI7bIqNKEQ
Free Newsletter Sign-up