AFFINBank Implements Moody`s Analytics Risk Management Software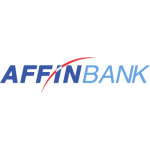 AFFINBank Implements Moody`s Analytics Risk Management Software
Islamic Finance
,
Risk Management
AFFIN Bank Group successfully implemented Moody`s Analytics robust profit rate and liquidity risk management platform. In its aspiration to better manage large exposure risks and improve business decision making AFFIN Bank Group ("AFFIN") has installed Analytics RiskAuthority™ and RiskConfidence™ Moody`s software platforms.
AFFIN Bank Implements Moody's Analytics Software Solutions to Enhance Risk Management Capabilities
"We needed an efficient and flexible asset and liability management (ALM) system as well as reporting infrastructure to manage the increasingly challenging regulatory environment and support the future growth of our business," said Kamarul Ariffin Mohd Jamil, Group Chief Executive Officer at AFFIN.
The RiskConfidence™ platform combines profit rate risk management and liquidity risk management, while the RiskAuthority™ platform enables advanced analytics of risk with regulatory reporting. Designed to be used together, the RiskAuthority™ and RiskConfidence™ software solutions integrated seamlessly into AFFIN's existing infrastructure, leveraging extensive automation to increase operational efficiency.
"We're delighted that AFFIN has selected our software to optimize its risk management and reporting capabilities," said Pierre-Etienne Chabanel, Managing Director of Product Management at Moody's Analytics. "By tying risk exposures to capital more effectively, AFFIN is now able to integrate risk-taking decisions into its strategic and tactical decision making."
"The implementation of these solutions from Moody's Analytics has further strengthened AFFIN's risk management capabilities, in line with the recently launched AFFINITY—a strategic transformation program of the Bank Group," added AFFIN's Kamarul. "With the ability to perform more frequent and more granular data analytics, we are in a better position to monitor and manage our risk exposures in line with our risk appetite, and to institute early corrective action when required. The end-to-end solution covers our ALM and regulatory reporting needs and also incorporates a large exposure module to enhance managerial control of risk across our business entities."
Free Newsletter Sign-up