1st Leadership Summit on Islamic Finance & Cryptocurrency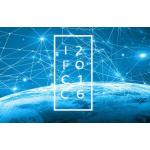 1st Leadership Summit on Islamic Finance & Cryptocurrency
The first ever leadership summit to explore the potential applications of cryptocurrency in relation to the Islamic banking and finance industry was held in London on 25th July.
Sponsored by Abacus Ethical Investments, one of the UK's leading wealth management companies, the IFCC (Islamic Finance and CryptoCurrency) leadership summit attracted some of the most important minds within the Islamic finance and cryptocurrency worlds. Around 60 selected delegates explored how cryptocurrency may be applied to enrich Islamic finance services. IFCC Leaders founder & coordinator of the event, Dr Zareen Roohi Ahmed explained how for decades now the Islamic financial industry had been trying to apply fiat currency to Islamic principles. She said; "The problem is that traditional currencies are born out of interest, which is forbidden in Islam and so the Islamic finance industry has been trying to find ways to purify through its Shariah complaint services. Digital currency is interest free and it cannot be replicated or manipulated by politics or central banks."
Tehsin Aslam, CEO of Abacus Ethical Investments added; "For the first time, the Islamic finance industry may have found a currency that is not tainted to begin with. That's hugely exciting and is the reason why I sponsored this event."
Participants included eminent Islamic scholars such as Mufti Abdul Qadir Barakatulla from the Al Rayan Bank who is also an economist; and Faizal Karbani, the author of 'Mastering Islamic Finance' and CEO of Simply Ethical. Other key contributors from the Islamic Finance sector included Muhammad Zubair Mughal, CEO of the Al Huda Centre of Islamic Finance & Economics, a global organisation, which supports the Islamic banking industry from their offices in the UAE, Pakistan and South Africa. The cryptocurrency sector was equally weighted with top experts such as Pehr Karlsson from Sweden who was representing the OneCoin cryptocurrency, which has over 2 million users and is on track to become the world's largest within the next 12 months. Following Pehr's presentation, a video message was played in which the founder and CEO of OneCoin, Dr Ruja Ignatova addressed the Leadership Summit and announced that OneCoin was launching its first Shariah compliant product in the form of a savings account called 'CoinSafe'. Originally it was simply a high interest savings account for OneCoin members' Coins, however now members would be given Shariah compliant option whereby they can receive Gift Coins rather than interest.
Chris Principe, Publisher of the Financial IT magazine who delivered a key note speech on cryptocurrency and its applications within Islamic Finance said; "The IFCC Leaders Event is monumental for recognizing the convergence of Islamic Finance with Cryptocurrency. For the first time there is a Sharia compliant alternative to the traditional interest based banking system. Cryptocurrency can provide a clean, secure and auditable value of storage and payment that can be fully verified as untainted by the current money supply that runs through the interest dominated system. This is ground breaking, this is real and this is required for Muslims globally".
After delegates listened to the cryptocurrency and Islamic finance experts, they all participated in a series of lively round table discussions. The general consensus reached was that providing that the cryptocurrency is publicly accepted as a form of exchange and can prove its usability, then not only can it conform to the main principles of Islamic finance, but may indeed be a more appropriate form of currency for Muslims. Another significant outcome was the formation of an advisory board, made up of the main experts who were involved in the event. They will work together to raise awareness and educate the Muslim populations of the world about these technologies while exploring new possibilities for utilising digital currency within the Islamic finance sector.
Free Newsletter Sign-up