Ipreo to Launch "Investor Access"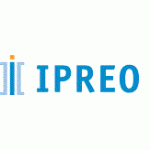 Ipreo to Launch "Investor Access"
Ipreo, a leading global provider of market intelligence and productivity solutions to financial services and corporate professionals, announced plans for the launch of Investor Access, which will allow investors to electronically submit Indications of Interest (IOIs) on fixed-income issuances directly into Ipreo's syndicate-to-syndicate communications platform for the primary new-issue markets, IssueNet.
A Bank-sponsored initiative, Investor Access will allow the buy-side clients of sponsoring banks to be alerted to new-issue announcements, receive deal structured information on their terms and conditions, set subscription alerts based on key parameters, submit and manage their IOIs and orders, and receive electronic notification of allocation and pricing details and other deal-related information such as prospectus and final terms.
"Having worked closely with the buy side over the past 18 months and understanding the challenges they face, we're pleased to be able to provide a system that makes the deal communications process more efficient and with less inherent risk," said Allen Williams, EVP and Managing Director of Global Fixed Income at Ipreo.
"Whilst secondary markets have benefited from years of electronic efficiency, the primary process in fixed income, as it impacts the buy side, has been left behind. The duplication of communication inherent in the 'pot' system, over-reliance on instant messaging systems, and an active new-issue market all mean fund managers find the current process sub-optimal," said Stephen Grady, Head of Dealing, Legal & General Investment Management. "Ipreo's effort to bring electronic efficiencies here are welcome."
"We strive to offer our clients efficiency and choice in the way they submit and manage their business with us. Primary markets are no exception," Jean-Marc Mercier, Global Co-Head of Debt Capital Markets at HSBC. "We're excited to be able to offer this service as part of our wider commitment to improving market efficiencies and client service."
The initiative formally kicked off in July 2014. The current sponsoring group includes Banco Santander, BNP Paribas, Commerzbank, HSBC, MUFG, RBS, and Societe Generale Corporate & Investment Banking. The system is targeted to be pilot launched for the fixed-income market in 2015 with a market rollout to follow.
Williams added, "Ipreo has been facilitating the new-issue process – across all asset classes – by providing mission-critical solutions to the sell-side for many years. We're delighted to be working with sponsoring banks to apply our industry-leading expertise to assist with their communications to buy-side clients."
Free Newsletter Sign-up