Objectway Reveals Distribution Agreement with CPB Software AG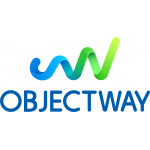 Objectway Reveals Distribution Agreement with CPB Software AG
A strategic cooperation - expanding Objectway's proposition into the German-speaking countries across Europe - by providing integrated front-to-back software solutions to private banks, investment and asset managers.
Objectway, a major provider of investment management and digital software solutions to the worldwide financial services industry, announced today its distribution agreement with CPB Software AG, one of the leading providers of BPO and back office solutions for private banks, asset and investment managers across Austria, Germany and Switzerland.

From its headquarters in Vienna and offices in Germany and Switzerland, CPB will market, sell and implement into the DACH region Objectway's foundation products for holistic client advisory (Advice), effective portfolio management (eXimius) and digital engagement & collaboration between client and advisor (Conectus).

Peter Schramme, Chief Business Development Officer for Objectway, commented, "The partnership with CPB will allow us to extend our market to the DACH region. Over the past months we have already engaged with CPB on a number of strategic opportunities, and we see the synergies between our two companies will help us deliver functionally rich and complete front-to-back solutions and projects to this market."

Peter Thomayer, CEO for CPB Software AG, added, "Partnering with a best of breed software solution provider for the financial services industry will allow us to further engage with our clients and prospects and provide them software and digital solutions not currently available on the DACH market. We look forward to engaging with Objectway and our clients to leverage the expertise from both Objectway and CPB".
Free Newsletter Sign-up