Maitland to Act as an AIFM for Fast-growing PERE Sector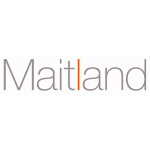 Maitland to Act as an AIFM for Fast-growing PERE Sector
Investment
,
Infrastructure
Maitland, the global advisory and fund administration firm, is now able to act as an alternative investment fund manager (AIFM) for private equity and real estate (PERE) alternative investment funds. This follows approval for MS Management Services S.A., a Luxembourg-based subsidiary of Maitland, to extend its existing AIFM licence to include PERE funds.
Maitland clients using this service can now market and distribute PERE products, namely alternative investment funds (AIFs), to professional investors in the European Union and beyond. Maitland has been offering equivalent AIFMD-compliant management company and product solutions to hedge funds and fund of hedge funds since the launch of MS Management Services S.A. in May 2015.
Kavitha Ramachandran, Director of MS Management Services S.A., said: "We are delighted to add private equity and real estate – two rapidly growing asset classes - to the mix of our AIFM offering. Maitland is ahead of the curve in providing an end-to-end PERE solution, the demand for which will only grow as managers increasingly become aware of the need for PERE products in the EU to be AIFMD compliant."
Maitland is jurisdiction agnostic, meaning PERE clients can launch a fund in any EU jurisdiction, and still turn to MS Management Services to operate and market their product through the passporting capability that the licence offers. Clients can also outsource the portfolio management, administration and governance of their fund to MS Management Services S.A.
Maitland CEO Steve Georgala, said: "The PERE licence fits our EU growth strategy and enhances our end-to-end fund services offering in Luxembourg and beyond, where we have operated for the past 40 years and which is a key jurisdiction for alternative funds.
"There is rising demand for AIFMD compliant PERE services from a diverse range of geographies including the EU, United States, and Asia. Our ability to offer integrated management company and full suite administration services for PERE clients including accounting and administration sets us apart from most other service providers. We deploy the latest version of SunGard's Investran, a global best of breed private equity IT platform which has been configured in line with industry best practices."
Maitland operates two AIFMD-compliant management companies, one in Luxembourg and the other in the United Kingdom through the acquisition of Phoenix Fund Services, which now forms part of Maitland.
Free Newsletter Sign-up