Linear Investments deploys Ancoa market surveillance and analytics across its global brokerage platforms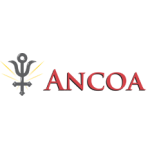 Linear Investments deploys Ancoa market surveillance and analytics across its global brokerage platforms
Ancoa, providers of contextual surveillance and insightful analytics for exchanges, regulators, buy- and sell-side firms, today announced that Linear Investments Ltd, a leading investment manager offering a full-service 'mini-prime' brokerage, custody and execution service to smaller and mid-sized hedge funds, has successfully deployed Ancoa's market surveillance and analytics capabilities for its execution and trading platforms.
With market surveillance being a top priority in the regulators' mind, and the new Market Abuse Regulation (MAR) set to come into force in July 2016, the onus is firmly on market participants to detect and deal with potential market manipulation and improve market integrity overall.
Linear Investments has chosen Ancoa to provide contextual surveillance and analytics for its global trading operations, helping them take full control of their regulatory obligations across 27 global markets: exchanges and MTFs. Building on Ancoa's platform and standard regulatory alert library, the Linear Investments deployment includes both bespoke alerting logic and custom data integration with their Order Management System. Ancoa provides Linear Investments with a manageable number of alerts, drawing attention to only those scenarios that require further investigation for potential market abuse, and are relevant to their specific business as detailed under MAR.
In addition to covering the core surveillance requirements, Ancoa's solution includes a strong suite of business automation processes in the form of reporting, helping Linear Investments' operations managers gain visibility over the quality and frequency of the alerts received and how these alerts are being internally managed. Furthermore, with continually evolving market abuse scenarios, Ancoa's ability to create and deploy new and bespoke alert logic, ensures that Linear Investments is well positioned to meet future regulatory developments. All bespoke development and data integration was accomplished in a short two week cycle from start to go-live.
As a mini-prime broker, Linear Investments provides tailored prime brokerage services to start-up, small and mid-size hedge funds not effectively serviced by the larger European prime brokers. Depending on their stage of corporate growth, Linear Investments provides their hedge fund customers with full prime brokerage services (leverage/Swaps/CFD's), custody and execution services, SOR and algo trading capabilities to access global liquidity, as well as the option for an outsourced trading desk and DMA. On the operational side, Linear Investment Offers FCA umbrella services, including set-up, FCA authorisation support including regulatory capital, as well as legal, administration and regulatory advice.
Kurt Vandebroek, CEO, Ancoa, said, "We are thrilled to provide our market surveillance capabilities to Linear Investments' trading services. We are confident that our contextual approach will give Linear Investments' compliance team, and by extension their customers, the necessary surveillance tools to detect and deal with market abuse, and help them fulfil their regulatory obligations as well as operational oversight requirements with confidence".
Jerry Lees, Chairman, Linear Investments, added, "We are delighted to have chosen and deployed the Ancoa surveillance capabilities across our trading and execution platforms in a record time of two weeks, thanks to Ancoa's agile technology team. Ancoa's platform is easy to deploy, simple to use and provides our trading and compliance teams, as well as our hedge fund clients, with improved visibility over trading behaviours and operations. This empowers us to act swiftly in order to prevent market abuse and benefit from additional business intelligence".
Free Newsletter Sign-up