Connect Ventures announces $80M seed fund to continue backing product-led founders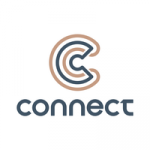 Connect Ventures announces $80M seed fund to continue backing product-led founders
Connect Ventures, the London-based venture capital firm focused on seed-stage technology investments, today announces a new $80M (£65M) fund to support product-led founders across Europe. This third fund was raised from a combination of existing and new LPs including Top Tier Capital Partners, Isomer Capital, British Patient Capital, De Agostini, Big Society Capital, Draper Esprit and Korelya Capital.
Connect Ventures is a thesis-led investment firm and will continue to invest in purpose-led founders obsessed with solving hard problems at scale by creating products and companies that people love. The fund has a pan-European remit and will deploy capital across all B2B and consumer software categories including SaaS, fintech, digital health and future of work. Connect will continue to lead seed rounds and support founders on the seed-to-Series-A journey with capital, network and expertise.
Sitar Teli, co-founder and Partner at Connect Ventures said: "We have a strong belief at Connect that product-led, software entrepreneurs are the ones who will transform the way we live and work on a massive scale. We've intentionally created a low volume, high conviction, high support investment firm to back these founders. That's why we'll be targeting the same curated number of seed investments with this fund, using the larger fund size to provide the right capital and support on our journey together.
"We're interested in building long term relationships with founders who have the obsession and focus required to build product-led companies, and the ambition to build category leaders," she added.
Connect Ventures was the first VC investor in Citymapper, helping the London-based startup revolutionise urban mobility across numerous cities, as well as an early seed investor in Typeform, the company transforming online data collection with conversational forms. Connect's current portfolio also includes Curve, the all-in-one digital banking app which recently raised a $55M Series-B, and TrueLayer, the open-banking API provider which raised a $35M round led by Tencent.
Connect has already started deploying the fund with recent investments in Parentalist, the subscription-based childcare and babysitting platform, Emma, the app helping users take control of their finances, and Oyster, the distributed talent enablement platform.
Connect Ventures provides ongoing post-investment support to ensure founders have the capital, knowledge and network to aggressively scale and transition from minimum-viable-product to product-market-fit. This means that every new portfolio company has a Connect partner on their board. The Connect Founder Network is a core component of ongoing support and aims to help founders learn faster than the speed of their own experience.
Eric Fitzgerald, Managing Director at Top Tier added: "Connect has an outstanding track-record when it comes to identifying and backing Europe's most exciting seed-stage companies. Connect's thesis-driven product-led approach has allowed them to deploy capital highly effectively, investing in a small, select portfolio of innovative software companies that are shaking up a broad range of sectors. With the closing of this latest fund, as a new LP, we're looking forward to partnering with Connect and seeing how their portfolio grows and develops."
Catherine Lewis La Torre, CEO, British Patient Capital said: "Our mission is to enable long-term investment in innovative companies across the UK, led by ambitious entrepreneurs who want to build successful world-class businesses. Connect's focused support to some of the UK's most high-potential early stage companies with knowledge, networks and significant capital, has been instrumental in accelerating their scale-up journey from seed to Series A and beyond. As the UK's largest domestic venture LP, we are able to make significant commitments to individual funds, ensuring managers with compelling strategies, like Connect, can back their companies through multiple rounds."
To learn more, visit: https://www.connectventures.co/.
Free Newsletter Sign-up