Wealthsimple Launches Socially Responsible Investment Portfolios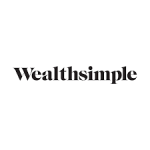 Wealthsimple Launches Socially Responsible Investment Portfolios
Wealthsimple, a global online investment manager, today announced the launch of Socially Responsible Investing portfolios.
Fast-growing fintech first in the UK to offer an easy and accessible way for people to align investments with their values

A first of their kind in the UK, Wealthsimple's SRI portfolios offer a low-cost, diversified way for people to save for the future while knowing their money is being invested in socially conscious initiatives from around the world.

Wealthsimple's SRI portfolios invest in companies that make social responsibility a business priority. Clients gain exposure to funds that take into consideration environmental and societal factors - such as cleantech innovation, fair labour standards and low carbon emissions - while optimising for financial returns. And like Wealthsimple's standard portfolios, management fees for SRI portfolios are an affordable 0.5% to 0.7%, and include access to on-demand advice from experienced investment advisers by phone or email.

"We always look to our clients for feedback on which features they want to see next, and SRI has been requested from the first day we launched in the UK," said Toby Triebel, CEO Europe, Wealthsimple. "It's reflective of what matters to investors today, and we're really excited to be the first digital wealth manager to introduce an SRI offering, and to make it incredibly simple and accessible."

Wealthsimple's investment advisory board, made up of leading industry experts and academics, adopted a best-in-class approach when selecting ETFs for the portfolios. Funds were chosen based on a company's ranking for environmental factors, and social and governance concerns, with the highest-scored companies screened for inclusion in the portfolios. Businesses were excluded if they were manufacturers of products such as tobacco or weapons, or if they were involved in activities deemed not to have a positive social impact.

Interest in socially responsible investing has grown tenfold over the last couple of years with over US$22 trillion in assets worldwide in SRI funds, with Europe accounting for over half (53%). Wealthsimple has offered SRI portfolios in North America since 2016 and half of all new clients choose to invest in an SRI portfolio.

Residents of the UK can sign up for a Wealthsimple SRI portfolio, with a minimum of £5,000 invested, by going to wealthsimple.com or by downloading the iOS or Android app.

Wealthsimple makes smart investing available to everyone, no matter their age or net worth, using an incredibly simple digital platform and low fee structure. With over 50,000 clients globally and £1billion in assets, Wealthsimple's mission is to make access to high quality financial products available globally.
Free Newsletter Sign-up