SoftBank Vision Fund to put $100m into China tech joint venture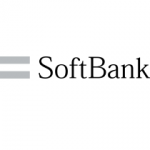 SoftBank Vision Fund to put $100m into China tech joint venture
Softbank's Vision Fund is to make a $100m investment to expand the technology business of Chinese online insurer ZhongAn. The $100bn investment fund, which has shaken up the world of technology investing over the past three years, will own a majority stake in the business, with plans to use ZhongAn's technology in a number of its global investments, such as in Uber and its Chinese rival Didi Chuxing.
ZhongAn will also invest $100m in the joint venture. ZhongAn was originally launched in 2013 by China's Ant Financial, Tencent and Ping An Insurance and attracted early attention by offering unusual products such as a policy to cover customers who got alcohol poisoning during the 2014 football World Cup. More recently, it has diversified into technology, with a large business focused on blockchain, artificial intelligence and other developments. It has even started a project that uses blockchain to track farm-raised chickens.
The technology business employs more than 1,500 engineers and technicians — more than half of ZhongAn's total staff. Until now, its operations have been limited mainly to business within China. One aim of the SoftBank deal is to export ZhongAn technology to overseas insurance companies, financial technology groups and healthcare operators. But the first focus will be on how other companies the Vision Fund has invested in can use ZhongAn technology, said Francis Tang, the ZhongAn 's chief financial officer.
"They use their network; we use our technology," Mr Tang said. "The natural [strategy] was to go to Softbank's portfolio. Working on that will help us take the company global." The Vision Fund, which has backers including Saudi Arabia's Public Investment Fund, Apple and Qualcomm, has invested tens of billions of dollars in companies such as WeWork, Paytm and Uber. SoftBank was also a cornerstone investor in ZhongAn's $1.5bn initial public offering in 2017. In the first half of 2018 ZhongAn provided insurance to more than 300m customers.
Its insurance premium income during that time increased 107 per cent to Rmb5.2bn ($761m) compared with the same period last year, the company said on Monday in its interim report. The company is lossmaking, however, and its margins remain thin: its most recent premium contribution was just Rmb17 per person. In the first six months of the year, net losses expanded by more than 130 per cent to Rmb666.8m. Part of the losses derive from the fees ZhongAn pays to other internet companies for allowing it to offer insurance to their customers.
Free Newsletter Sign-up