Senjō Group Opens its New Global Headquarters in Singapore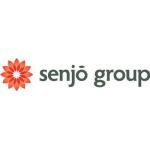 Senjō Group Opens its New Global Headquarters in Singapore
Senjō Group, a privately held investment firm, unveiled today its new global headquarters in Singapore. The leading financial technology investor has leased the entire 56th floor of One Raffles Place in Singapore's Central Business District.
Established in 2015, Senjō Group was first set up as a holding company for a portfolio of payments and financial technology companies with operations spanning Asia, Europe, North America and Africa. This growing portfolio of companies operate across payments processing, cross-border remittance, foreign exchange, trade finance, e-commerce, mobile payments, commodity trading and factoring – functions split between Senjō's core business units: Payments, Commerce, Ventures, Trading and Finance.
"Senjō offers deep operational expertise across e-commerce, payments, technology and corporate finance. Our strategy has always been to invest in profitable financial technology firms with high growth potential in Asia and around the world. Our goal is to build a world-class financial technology group, and to do that we need the right space," said Yoshio Tomiie, Head of Commerce, Senjō Group, "Singapore has established an enviable position as a leading Asian financial technology centre with an exciting innovation eco-system, a great talent pool and fantastic infrastructure. It also boasts a business-friendly environment so it was therefore an obvious winner when considering locations for new headquarters for our global operations."
Senjō invests in both start-ups and established companies that are profitable and scalable, as well as partnering with companies who are looking to benefit from its global footprint, financial support and operational expertise. Senjō aims to increase its portfolio significantly over the coming years.
"Our mission is to make commerce better, faster, easier. All our portfolio companies are dedicated to identifying and addressing inefficiencies – in transactions and payments, e-commerce, financial markets and trading – to create value for our customers, our partners and our shareholders," added Yoshio Tomiie, Head of Commerce, Senjō Group. "Senjō's management team has had significant experience in the acquisition, operation, and growth of financial technology companies, and we're very well equipped to continue operating in this space."
The Group's commitment to expanding their business is also reflected in recent executive appointments: Gavin Lock joins as Chief Operating Officer and Sam Evans joins as the Vice President of Business Development and Head of Ventures. Lock has had over 20 years of global experience working in both technology and communications sectors, and he has held primarily executive roles in strategy, M&A and management consulting. He joins from Accenture, where he was Senior Manager/ Principal of Strategy Consulting. Evans brings over 30 years of experience from the financial technology and payments industries, where he has held positions in business development, sales and general management, with familiar names such as Unilever, First Data and Sun Microsystems.
In addition to the new Singapore headquarters, Senjō also has regional offices in Japan, Indonesia, Malaysia, Myanmar, Thailand, Luxembourg and the UK, and operations in most major markets.
Free Newsletter Sign-up