OpenInvest Reveals Refugee Rights Investment Screen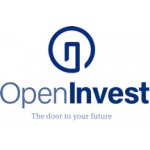 OpenInvest Reveals Refugee Rights Investment Screen
OpenInvest, an impact investing platform empowering individuals to drive social change with their dollars, announced today the launch of the world's first refugee rights investment screen.
Standing with the United Nation's World Refugee Day, OpenInvest's #WithRefugees Impact Investment Screen is a new impact investing category on its platform. The screen recognizes and encourages easy, tech-enabled investing in publicly traded companies that have positively contributed to refugee welfare -- from hiring to charitable giving to technology innovation. OpenInvest also provides tools to instantly include these corporate leaders into a fully diversified investment portfolio.
The United Nations reports that refugee displacements are at its highest levels on record. A staggering one-in-every 113 people on the planet is now forcibly displaced, and 34,000 more join their ranks every day. Millions have fled from war-torn Syria, South Sudan, Afghanistan and Iraq, among other countries. While some governments have welcomed refugees, other governments, including the United States, are pulling back from refugee aid. OpenInvest launched the #WithRefugees Impact Investment Screen to empower corporate America and individual investors to help tackle this unprecedented disaster through shareholder activism.
"We launched the #WithRefugees Impact Investment Screen because the private sector must step up to help combat this unprecedented humanitarian disaster. Corporations are beholden to their shareholders. As public investors, we are incredibly empowered to send a message that human rights is good business, we support moral leadership, and other global giants should follow their example," said Joshua Levin, Co-founder and Chief Strategy Officer, OpenInvest. "On a personal level, this provides an easy tool for individual investors who feel they can benefit from tilting towards companies with the vision, foresight and values to help attract new sources of talent and forge a better world."
Supporting refugees can also be good business. Companies have found skilled talent and helped reduce turnover through their hiring commitments. For example, Starbucks has committed to hire 10,000 refugees over the next five years. Chipotle pro-actively recruits refugees through the IRC (International Rescue Committee), who are more than 7x more likely to be qualified and hired than typical applicants. Additionally, companies such as H&M, Goldman Sachs, Google, and TripAdvisor, have pledged millions of dollars towards refugee aid.
To use the tool, users simply click on the #WithRefugees Screen and select companies they'd like to invest in from a curated list. The new screen marks OpenInvest's 10th screen on the platform. Other screens include: climate change, fossil fuels, weapons manufacturers, gender equality, LGBTQ workplace treatment, deforestation, tobacco, companies funding the Dakota Access Pipeline, and companies supporting President Trump.
Data for the #WithRefugees Impact Investment screen was collected from the Obama White House's 2016 "Call to Action" commitments, company and NGO websites, public filings, media, and discussions with leading refugee relief organizations.
Free Newsletter Sign-up