Multifonds Delivers New Single Investment Accounting Platform for Great-West Life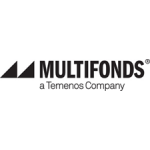 Multifonds Delivers New Single Investment Accounting Platform for Great-West Life
Multifonds, the leader in single-platform, multi-jurisdictional investment fund software, has today announced the 'go live' of its partnership with The Great-West Life Assurance Company, a leading Canadian insurer, with over C$400 billion in assets under administration.
The Canadian investment operations of Great-West Life, including its subsidiaries London Life and Canada Life, has adopted the Multifonds Global Accounting platform, bringing together more than 1,000 different funds in over 12,000 unique share classes under a single accounting platform, consolidating the accounting for bond and stock investments for its Canadian segregated fund and general account portfolios onto a single technology solution.
Great-West Life's use of the Multifonds Global Accounting platform marks one of the first times an insurance company in North America has consolidated its legacy systems onto a single platform, which could see the start of a wider movement by North American insurers in upgrading their technological capabilities.
Many insurance companies in North America still use outdated discrete accounting systems to support their different lines of business, separating segregated funds and insurance general account portfolios. By maintaining two accounting systems, insurers continue to duplicate activity and complicate accounting and regulatory reporting. By consolidating two legacy systems into one, Great-West Life has been able to improve operating efficiency by removing duplication and harmonizing the processing and accounting for bonds and stocks across segregated fund and general account portfolios.
Multifonds was selected following a six way competitive evaluation process, and just 13 months after signing the implementation of the 900 segregated funds went live, with the insurance general account portfolios added to the platform thereafter – marking the completion of the project.
Previously Multifonds has implemented consolidation projects for major asset management and insurance firms across many jurisdictions.
Ken Jack, Senior Vice-President, Finance, Investments, Great-West Life, comments:
"Our selection of Multifonds reflected our belief that they were the best fit for us in terms of our particular business requirements, as well as in terms of organizational culture and overall value proposition. We are very pleased with the outcome of this project and the strong partnership that we have developed with the Multifonds team".
Joe Brekelmans, Assistant Vice-President, Information Services - Investment, Great-West Life, comments:
"We are very happy with the implementation and transition to the new system. The benefits of having one modern, powerful accounting system provides us with new capabilities that will allow us to deliver on our business needs more efficiently. Great-West Life is one of the first insurance companies in North America to consolidate and I am certain we won't be the last."
Lior Yogev, Head of Multifonds in North America, comments:
"We could be witnessing the start of a powerful trend, as insurers in North America increasingly recognize the huge operational and cost benefits of migrating to a single platform. Using Multifonds gives Great-West Life the strategic advantage of becoming one of the first insurers in North America to bring together all of its funds and insurance assets onto one platform, serviced by a single team."
Free Newsletter Sign-up