MUFG Signs Agreement with Saudi Arabian General Investment Authority to promote Japanese investment in the Kingdom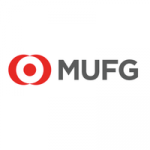 MUFG Signs Agreement with Saudi Arabian General Investment Authority to promote Japanese investment in the Kingdom
Investment Management
,
Banking
MUFG Bank today announced it has signed an agreement with the Saudi Arabian General Investment Authority (SAGIA) to promote Japanese investment in the Kingdom of Saudi Arabia.
The agreement is part of the Framework for Co-operation between SAGIA and MUFG Bank, which has been offering support to Japanese corporations and investors in the Kingdom since 2017, when the first Framework between the two parties was signed. The new agreement allows MUFG Bank to further enhance the bilateral cooperation in new areas, and to work with SAGIA on promoting Japanese investments in the Kingdom, as well as to provide a broader range of on- the-ground services to corporate clients.
SAGIA is a government body whose main objective is to oversee investment affairs, including foreign investment, in the Kingdom. As part of the economic development of the Kingdom, SAGIA is working to create a business-friendly environment, service investors and foster investment opportunities in the country.
The Kingdom has some of the largest oil reserves in the world and is a major producer and exporter of energy. In addition to having the largest economy in the Middle East, the Kingdom has a promising market with a population of over 30 million. It is also a member of the G20 and has a strong presence as one of the leading countries in the Middle East and North Africa. Increasing foreign direct investment in the Kingdom is one of the most important targets of Saudi Vision 2030, a long-term economic blueprint for the country.
MUFG Bank opened its office in the Kingdom's capital Riyadh in October last year, becoming the first branch of a Japanese bank in the country to offer full banking services for corporate clients, including deposits, foreign exchange and settlements.
Free Newsletter Sign-up