Markov Processes International Announces Innovation & Risk Unit at CalSTRS Implementes MPI Stylus Pro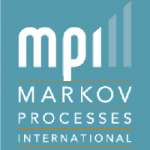 Markov Processes International Announces Innovation & Risk Unit at CalSTRS Implementes MPI Stylus Pro
Investment Management
,
Risk Management
Group to utilize risk analytics, portfolio level reporting to measure diversification benefits
Markov Processes International ("MPI"), a leading FinTech provider of tools and services for analyzing investment performance and risk, today announced that the Innovation & Risk unit at CalSTRS, the California State Teachers' Retirement System, the largest educator-only pension fund in the world, has implemented MPI Stylus Pro. The Innovation & Risk group is tasked with a primary goal of identifying, researching and incubating investment strategies and opportunities that the pension system does not currently use but could result in favorable diversification benefits to the total plan.
The team sought to purchase a risk reporting tool to clearly model and communicate the plan level impacts of potential Innovation Portfolio ("Portfolio") strategy allocations. Additionally, the team plans to use the software for monitoring the risk-return characteristics of the Portfolio's current strategy allocations. Besides serving Innovation & Risk's internal workflow, the Investment Committee will also consume the reporting outputs in the course of strategy recommendation reviews and ongoing monitoring of the Portfolio.
The unit chose MPI Stylus Pro for its reporting flexibility, comprehensive range of risk measures, economic regime testing and scenario analysis capabilities, as well as plan level comparison functionality.
"In our effort to empirically assess the risk-return efficiency of the program's strategies and the quantitative characteristics of potential allocations, the unit seeks to utilize an optimal set of tools and processes in pursuit of the Portfolio policy," said Steven Tong, Director of Innovation & Risk, CalSTRS.
"It has been a pleasure to work with the Innovation & Risk unit. We are pleased that our software has become a valuable piece of this distinguished group's robust processes and service to system members," said Jeff Schwartz, President, MPI. He added, "We are committed to helping institutional investors advance their approach to portfolio construction and the way they assess strategies, managers and risk at the portfolio level."
Free Newsletter Sign-up