Eagle's Insurance Accounting and Data Management Solutions Implemented by MassMutual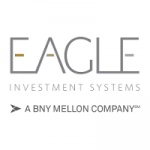 Eagle's Insurance Accounting and Data Management Solutions Implemented by MassMutual
Eagle Investment Systems LLC, a BNY Mellon company, announced today that Massachusetts Mutual Life Insurance Company (MassMutual) has implemented Eagle's insurance accounting and data management solutions to meet its future investment-information needs.
MassMutual, based in Springfield, Mass., is a leading mutual life insurance company that is run for the benefit of its members and participating policyowners. MassMutual offers a wide range of financial products and services, including life insurance, disability income insurance, long term care insurance, annuities, retirement plans and other employee benefits. For more information, visit
www.massmutual.com
.
MassMutual initially engaged Eagle to implement a data management platform, which now serves as a single source of investment data that feeds into a centralized reporting ecosystem and supports the processing needs of the general account. MassMutual also selected Eagle's insurance accounting solution to replace its legacy system. Eagle's insurance accounting system offers new capabilities and improved efficiencies, with MassMutual's GAAP, Tax, and Statutory books running on one integrated solution.
Throughout the project, Eagle leveraged the expertise of BNY Mellon's insurance product specialists, who also use Eagle for their outsourcing insurance platform. By collaborating with MassMutual and BNY Mellon, Eagle developed added capabilities that incorporate tax accounting enhancements and new functionality around cash processing, amortization and income reporting needs.
"There is a tremendous sense of accomplishment that comes with completing a project of this size and scope that advances not only the capabilities available to MassMutual but also the solution set available to all Eagle clients," said Mal Cullen, CEO of Eagle. "This successful outcome really underscores what is possible when you couple the technology and resources of Eagle and BNY Mellon with the vision of forward-thinking institutions like MassMutual."
Free Newsletter Sign-up