Capital Platform Launch new and improved Investment Platform for High Net Worth & Sophisticated Investors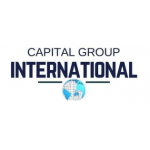 Capital Platform Launch new and improved Investment Platform for High Net Worth & Sophisticated Investors
In the current climate with many working from home, Investors across the UK and Globally have their own investment needs. These needs are best met by products and services geared with them in mind. Capital Platform is quickly endeavoring to fill this role by working to connect investment products and services with private investors, funds houses, advisors and intermediaries. Strict due diligence is at the top of the list before approving any investment. So far over 15,000 members have signed up on the platform, gaining valuable access to the products and tax services being presented. Registered members can act with the confidence of having well vetted products and services to explore and from which to choose. There is no charge to the client for investing. A dedicated FCA regulated firm manages fund handling and completes all custody, AML and KYC documents on behalf of the client. This gives the client complete satisfaction that everything related to regulation has been properly completed.
"This is a one stop shop for all of our members' investment needs," Darren Beddard CEO of Capital Platform explains. "We feature a hassle-free onboarding process, free access to market products at no cost and very good products, with long history and attractive returns even in this current climate. These are all good reasons for the steady growth in our membership and in our number of visits – two million and counting. Our mission is to exceed even high expectations, both for our members and for the products and services who join our platform." The portfolio at present stands at around £360 million.
New products on the platform include highlights like VoiceSage, who have developed a breakthrough software communications Platform as a Service (cPaaS) that transforms customer service and dramatically improves the business metrics of its blue-chip clients. SN Tech's AI is making companies smarter by capturing data points real time from CCTV for security, safety, operational and customer service needs. Rudolf Wolff to launch Insch Kintore Fund that invests in G7 currencies and Gold, with a fantastic 5-year track record. BMG Gold Bullion Fund is open-end mutual fund trust that purchases unencumbered gold bullion and stores it on an allocated and insured basis. MMAP PLC invests in short term lending, secured against real assets in the UK. Yotta Launch Crypto Token with its Block chain technology. Earth Rewards is launching an innovative environmental loyalty rewards program and mobile app, using blockchain technology to deliver a sophisticated and cost-effective rewards platform for retailers. Propifi was established specifically to cater to the massive demand for bridging finance in the UK (created by stagnating traditional lending channels) whilst simultaneously satisfying the increasing appetite for P2P. NQ Minerals PLC (NXT: NQMI) is a London listed, Australian based exploration and mining company, focused on projects where past exploration work has established the presence of mineral occurrences. Kaeva a 5-year corporate Bond listed on the exchange and paying 9% return to investors. All funds have been vetted and accepted and are now taking in new applications online.
Capital Platform Group is located at 49 Grosvenor Street, Mayfair, London, W1K 3HP.
Free Newsletter Sign-up