Yirendai signs an agreement of intent on performance bond with PICC P&C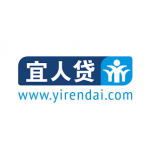 Yirendai signs an agreement of intent on performance bond with PICC P&C
Today Yirendai Ltd., a major online consumer finance marketplace in China, announced that it has entered into an agreement of intent with the Beijing branch of PICC Property and Casualty Company Limited, the biggest property and casualty insurance company in China.
Under the terms of the Agreement, PICC P&C will provide Yirendai with performance bond for certain loans facilitated through the Company's online marketplace. PICC P&C will reimburse lenders within the agreed scope should any losses incur due to the Company's failure to perform adequate due diligence during the credit underwriting process.
"We are pleased to begin working with PICC P&C on performance bond," said Ms. Yihan Fang, Chief Executive Officer of Yirendai. "We believe a strong alliance between our two industry-leading companies will enable us to provide higher quality products and services to our customers to better serve the large demand for personal finance."
Free Newsletter Sign-up