Vermilion Named European Operations & Technology Provider of the Year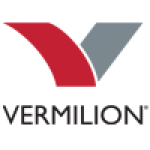 Vermilion Named European Operations & Technology Provider of the Year
Vermilion Software, the leading supplier of client reporting and communications software, today announces its victory at the Funds Europe awards for the second successive year.
The honour, for 'European Operations & Technology Provider of the Year – Back and Middle Office', was received at the Tower of London on 3 November.
Vermilion was shortlisted alongside Milestone Group, BNP Paribas Securities Services and Euroclear. It was therefore the only best-of-breed client reporting vendor to reach the final stages.
"We were thrilled to win this accolade for the first time in 2015," said Simon Cornwell, Global Sales and Marketing Director at Vermilion Software. "This year we were once again up against some very impressive vendors. Back-to-back wins like this are rare."
The last twelve months have been characterised by a groundbreaking partnership with Chicago-based automated commentary provider Narrative Science, an enhanced pitchbook creation service and a completely new user interface.
Paul Smillie, Head of Commercial EMEA, Vermilion Software, said: "The award bears testimony to the innovative approach we have taken in our mission to empower client service professionals. We have, in effect, been voted the premier client reporting system provider by one of Europe's most respected asset management periodicals."
Free Newsletter Sign-up