Update on the Acquisition of Cavendish Corporate Finance (UK) Limited and members' interest of Cavendish Corporate Finance LLP and Admission to Trading on AIM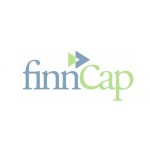 Update on the Acquisition of Cavendish Corporate Finance (UK) Limited and members' interest of Cavendish Corporate Finance LLP and Admission to Trading on AIM
Infrastructure
,
M&A Deals
finnCap Group plc ("finnCap" or the "Company"), a leading adviser and broker to ambitious growth companies both public and private, is delighted to announce that it has successfully completed its fundraising with institutional and retail investors, raising £5 million (before expenses)(the "Placing"). This consists of £3.75 million of new money which will be used to partially fund the cash consideration for the Acquisition and £1.25 million on behalf of selling shareholders. The Placing and Acquisition are conditional on, amongst other things, Admission which is expected to occur on 5 December 2018.
finnCap's core focus is on providing the financial services expertise to help ambitious companies grow, whether public or private. Its principal activities are equity capital market focused and delivered through teams specialising in corporate finance and broking, equity sales, agency trading and market making and research. Since 2007, finnCap has demonstrated its fundraising and advisory capabilities and has raised over £2.6 billion for its clients. finnCap is retained as financial adviser or broker to 127 quoted companies.
The acquisition of Cavendish, a leading independent M&A adviser to the UK mid-market will bring a capability in sell-side M&A advisory services, exit planning and debt advisory services with a focus on mandates relating to companies with an enterprise value of up to £500 million.
The Board believes there is a compelling opportunity to offer the services provided by Cavendish to finnCap's existing client base and post-Admission, the Group will provide an integrated offering to growth companies for raising private and public equity and debt, together with M&A advice on acquisitions and disposals with a mission to help ambitious companies grow. Its strategy will be to expand its successful equity capital market business, add additional services of which the acquisition of Cavendish forms a key part, and to focus on the recognition of its brand in its core markets.
Sam Smith, Chief Executive Officer of finnCap said: "We are delighted to be going ahead with our IPO in what are very difficult market conditions and are very pleased by the support from our institutional and retail investors. The proposed acquisition of Cavendish will enable the Group to expand its suite of services and strengthen its market position as well as enhancing the fundraising capabilities across public capital, private markets and debt funding."
Free Newsletter Sign-up