TransUnion Migrates to Red Hat-based Infrastructure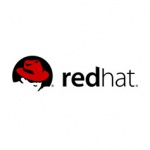 TransUnion Migrates to Red Hat-based Infrastructure
Global risk and information solutions provider migrates to Red Hat-based infrastructure, powering new products and services and accelerating time to market
Red Hat, Inc., leading provider of open source solutions, today announced that TransUnion, a global risk and information solutions provider, has migrated its applications and systems from a mainframe environment to one partly based on Red Hat Enterprise Linux. As part of TransUnion's technology transformation, the company worked closely with Red Hat to move from mainframes to a more flexible environment.
TransUnion serves thousands of businesses and millions of consumers while linking more than 30 petabytes of data. Red Hat Enterprise Linux played a role in parts of TransUnion's transformation, employing Red Hat JBoss Enterprise Application Platform (JBoss EAP), Red Hat JBoss Web Server and Red Hat Satellite, with the latter driving simplified automation and management of the new environment.
By basing elements of their new environment on Red Hat solutions, TransUnion has:
Reduced its number of data centers and eliminated a third-party disaster recovery contract.
Supported its new servers, which are provisioned in hours instead of weeks.
Improved application availability, with the company currently out-performing service level agreements (SLAs) for its applications.
Jim Totton, vice president and general manager, Platforms Business Unit, Red Hat, "Red Hat Enterprise Linux provides enterprises with a platform for innovation without sacrificing the stability of mission-critical systems.TransUnion's new operating environment is another proof point of the benefits of the world's leading enterprise Linux platform, as well as showcasing the power and flexibility of Red Hat's fully-open source enterprise technology portfolio."
Mohit Kapoor, chief information and technology officer, TransUnion, "TransUnion has undergone a technology transformation to create an IT culture that embraces agile development and makes technology a strategic enabler. Red Hat has helped us standardize on a common technology set and increase our speed of innovation. The ability to better connect our systems provides a competitive advantage for us and created the backbone for our new IT organization."
Red Hat is the world's leading provider of open source software solutions, using a community-powered approach to provide reliable and high-performing cloud, Linux, middleware, storage and virtualization technologies. Red Hat also offers award-winning support, training, and consulting services. As a connective hub in a global network of enterprises, partners, and open source communities, Red Hat helps create relevant, innovative technologies that liberate resources for growth and prepare customers for the future of IT.
Free Newsletter Sign-up