Russia, Indonesia, Vietnam, Argentina and Israel's Surprising E-Commerce Growth Presents Opportunity for British Retailers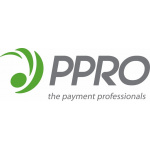 Russia, Indonesia, Vietnam, Argentina and Israel's Surprising E-Commerce Growth Presents Opportunity for British Retailers
Russia (42%), Indonesia (45%), Vietnam (37%), Argentina (38%) and Israel (25%) are surprisingly included in the fastest growing e-commerce markets in terms of percentage growth compared to last year, according to the latest worldwide research by PPRO Group in co-operation with payments specialist Edgar, Dunn & Company. British e-commerce merchants are constantly looking for ways to improve market reach to attract and retain loyal overseas customers. While it is well known that e-commerce continues to gain popularity amongst consumers in affluent regions, these emerging e-commerce markets have seen consumer spend increase by over a third in some cases, representing missed opportunities for retailers.
During a time of uncertain trading relationships with the EU for British businesses, PPRO Group has launched the world's first global payments almanac to provide Payment Service Providers with the ability to fully understand the needs of a market to appropriately advise retailers before they begin sales and marketing strategies. Significant e-commerce growth in countries that were previously not a priority presents a huge opportunity for British businesses to extend global reach, but there are many factors that must be considered by companies before they set sail to conquer emerging markets. PPRO Group has put together a report on "high-growth markets" as an excerpt of the global almanac and offers it for free download on their website: https://www.ppro.com/e-book/e-commerce-payments-report-high-growth-markets/
China, the fastest growing e-commerce market (64%), has been notoriously difficult for e-commerce giants to penetrate, with the likes of Amazon unable to capitalise on the huge appetite for online shopping. As such, less well known but rapidly growing markets present an ideal opportunity for businesses to begin the process of selling to these countries online. Merchants, however, often overlook the importance of payment process and fail to cater to consumer payment preferences, neglecting market-specific payment methods to attract international customers.
Simon Black, CEO of PPRO Group, said "The most important step for retailers to attract new international customers and maximise conversion rates is for merchants themselves to understand the culture of payments of each individual market. A merchant may have a strong online presence and offer high-quality products, but unless consumers can pay the way they want to, there is a big chance they will abandon the transaction and choose to shop with a competitor. Merchants that lose out on a single transaction due to inappropriate payment methods for the individual will not only lose a single sale but potentially a lifetime of spending from a loyal customer."
"To truly exploit the opportunities in emerging markets, retailers must understand and facilitate the payment culture in each country" stated Black, "Consumers expect variety when it comes to shopping online and retailers must address such demand and offer alternative methods specific to the region. If international payment options are limited, so are international sales and growth opportunities."
The fastest growing e-commerce markets in terms of comparative year-on-year growth are:
China (64%)
Malaysia (47%)
Indonesia (45%)
Saudi Arabia (43%)
Russia (42%)
Argentina (38%)
Vietnam (37%)
Mexico (30%)
Israel (25%)
Hungary (24%)
Singapore (24%)
Free Newsletter Sign-up