Research reveals one in five investors believes digital assets will be regularly invested and traded in by 2021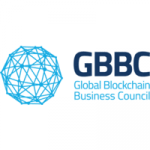 Research reveals one in five investors believes digital assets will be regularly invested and traded in by 2021
Nearly one in five institutional investors (19%) anticipates that digital assets will be regularly traded and invested in by 2021, according to findings from the Global Blockchain Business Council - the leading association for the blockchain ecosystem.
A further 28% believe this will happen in four or five years' time, and 21% anticipate it happening between six and ten years' time.
The growing digital asset sector could also be a major boost for the ICO market, where 16% of institutional investors expect to take it more seriously and start investing in it within the next three years. A further one in four expects institutional investors to start doing this in four or five years' time. Only 23% envisage a scenario where institutional investors will never invest in ICOs.
Sandra Ro, CEO of the GBBC, said: "It is generally expected that by 2027, 10% of the world's GDP will consist of crypto or digital assets. This will represent trillions of dollars in assets, and traders and investors are increasingly keen to capitalise on this."
"However, before its potential can be truly realised, there needs to be a stronger regulatory environment, which governments and regulators seem committed to deliver."
Free Newsletter Sign-up