NiCE IT Management and MVP Kevin Greene to Host Webinars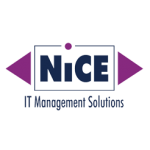 NiCE IT Management and MVP Kevin Greene to Host Webinars
NiCE IT Management Solutions has teamed up with MVP Kevin Greene to present one of the most sought after webinars in the Microsoft System Center Community this year. The complimentary webinar titled "Log File Monitoring in System Center OpsMgr made easy" will be on Thursday, April 21st, from 16:00 - 16:45 Central European Time. IT professionals in the System Center Community will be offered expert advice on the tricky, but necessary function of Log File Monitoring.
"We have decided to host this invaluable webinar for the Microsoft System Center community based on extensive and ongoing research on the pain points that IT professionals face in their day-to-day work environment", explains Christian Heitkamp, Director Products at NiCE. "Providing smart application monitoring solutions that aid in effective and extensive monitoring of Log Files, Oracle, DB2, Domino and other applications is our primary focus, and we will continue to use the Microsoft communities' input and feedback to provide useful solutions based on customer needs, concluded Heitkamp.
Moderated by MVP Kevin Greene, the live demo session will illustrate how IT professionals can use the NiCE Log File Management Pack to effectively monitor their log files in SCOM, and includes a run through some real-life scenarios to show how to work with the solution to solve problems.
This informative webinar will cover:
New best-practices on how our customer use the NiCE Log File MP

Popular use cases explained and demonstrated by MVP Kevin Greene

How to download of the free solution + free examples after Webinar

Sneak preview of new features and road map

Chance to ask NiCE experts questions

…and so much more
Free Newsletter Sign-up