Metamako Signs Agreement with PRO IT to Offer Enhanced Support Services in Australia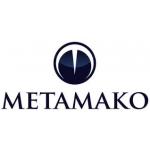 Metamako Signs Agreement with PRO IT to Offer Enhanced Support Services in Australia
Metamako, the leading specialist in deterministic network devices for the world's financial institutions, announced today that it has signed a partnership agreement with PRO IT for enhanced IT infrastructure support services across Australia. PRO IT is an Australian IT services provider with a unique focus on financial markets.
Australian financial markets are experiencing rapid growth, supported by ASX's innovativeAustralian Liquidity Centre (ALC). The ALC is Australia's only purpose-built finance data centre and since April 2016 PRO IT has been an ASX Managed Service Provider. Metamako clients will now have access to the same levels of front-line support and response as the ALC, which makes a lot of sense for Metamako's clients. PRO IT focuses on providing IT infrastructure, support services to the financial industry, and has a broad reach across Australia.
Dr Dave Snowdon, founder and CTO of Metamako, said: "The ALC and the Australian market are driving significant levels of growth for our business. PRO IT's specialisation in financial markets and its work with the ALC will be real assets for our clients." Snowdon adds: "With our rate of growth it is important that we continue to provide the best possible support and service to our clients, who have high expectations of us."
PRO IT managing director, Bekir Kilic, said: "We've been providing support to numerous technology and financial services firms for many years and we are pleased to be working with this fast-growing, international technology firm, which is committed to innovation and R&D."
Snowdon continues: "Being able to offer near real-time support to clients is a big part of our ethos; we know clients value our commitment to a fast and responsive service. Given our rapid expansion, it makes sense to partner with PRO IT as they have a brilliant track record of delivering the sort of service we want to offer our clients; this is a natural move for us. PRO IT has extensive experience providing support to the financial markets community, so they understand our clients' businesses and their need for quick response times. Because of PRO IT's scope of operations this partnership may well be extended to other parts of Asia Pacific."
PRO IT will be providing near real-time, on-site technical support to Metamako's clients, initially across Australia.
PRO IT, established in 1999, is focused on the financial services community and associated industries. It provides support to companies based in Asia Pacific, supporting IT infrastructure for multinational and Australian organisations.
Free Newsletter Sign-up