Lexmark awarded place on Crown Commercial Service Framework Agreement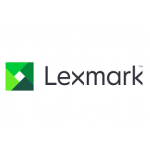 Lexmark awarded place on Crown Commercial Service Framework Agreement
Lexmark International, Inc., a global imaging leader, today announced that it has been awarded a place on the highly competitive Crown Commercial Services (CCS) Framework Agreement. The RM3781 framework offers public sector and central government customer solutions for printer/copier, managed print and records information management services.
Awarded in partnership with YPO and Eastern Shires Purchasing Organisation (ESPO), the milestone enables Lexmark to deliver a fully outsourced service focused on supporting centralising, securitising and standardising office outputs in the UK.
This framework has been developed with the objective of meeting the increased customer demand for digital solutions and to provide organisations with the tools to not only increase efficiency but also to realise cost savings.
Specifically Lexmark will deliver customers with the capability to digitise workflows and cut carbon footprints. Through the optimisation of a more flexible print strategy, customers will have the opportunity to discover more efficient approaches to the entire printing operation across their organisation.
The new CCS framework has been designed with the intention of becoming the principal procurement agreement across the public sector, including central and local government, police authorities, NHS bodies and universities.
Free Newsletter Sign-up