INSTANTOR RELEASES "CONSUMER FINANCE TODAY"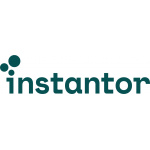 INSTANTOR RELEASES "CONSUMER FINANCE TODAY"
Today Instantor, the Swedish fintech company making financial decisions easy, releases "Consumer Finance Today. The Global Industry at a Glance: How to Identify Opportunities." an eBook that examines how to navigate shifts in the consumer finance market successfully, utilizing cutting-edge technology.
Instantor´s CEO, Simon Edström comments: "The consumer finance industry faces unprecedented circumstances that we want to highlight in this eBook to lead consumer lenders to make the most out of them. In an effort to democratise the financial services sector, the Instantor´s editorial team made a significant effort in gathering & analysing data of markets in Europe, Latin America & Asia to produce a world-class, insightful & trustworthy eBook available for all."
Few industries are transforming as rapidly as the financial industry, where financial organisations are striving to gain a competitive advantage by replacing traditional credit scoring models and manual processes with innovation-driven solutions as well as meeting consumers increasing demands.
Although, several positive factors are shaping the landscape of the consumer finance industry today across the globe, the reliance on AI & Machine Learning to better understand and predict consumers´ behaviour is making the difference when it comes to successful & profitable consumer lending business today.
Simon concludes that "the eBook communicates how to take advantage of market conditions utilizing cutting-edge technology like AI and KYC digital processes to help organisations to advance to the forefront of the game".
Free Newsletter Sign-up