Goldensource Supplies International Property Securities Exchange With Cloud Enterprise Data Management Platform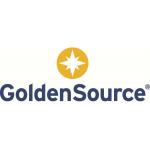 Goldensource Supplies International Property Securities Exchange With Cloud Enterprise Data Management Platform
GoldenSource, the leading independent provider of Enterprise Data Management (EDM) and Master Data Management (MDM) solutions for the securities and investment management industry, has announced that the International Property Securities Exchange (IPSX) is taking on its cloud enterprise data management platform.
Subject to regulatory approval from the Financial Conduct Authority (FCA), when it launches in mid-2017 IPSX will enable the admission and trading of institutional grade commercial real estate assets. As a new exchange, IPSX is keen to run its operations with minimal technology infrastructure. IPSX therefore wanted a hosted platform that could effectively manage the various data domains critical to the effective and robust operations of an exchange enabled by workflow and supporting auditability. GoldenSource was chosen for its proven track record working with exchanges plus the breadth of data coverage, flexibility and availability of its platform on-demand.
The solution will store all IPSX's various data sets including property securities and member firm information, market data and workflow process for the admission to trading. The exchange will also adhere to regulatory requirements, including the reporting of new listings and transactions to the FCA. On the admission of new securities, GoldenSource will handle the exchange's data reporting for reference data.
Commenting on the agreement, Cyril Théret, CEO of IPSX, said: "We were looking for proven technology that could meet all the needs of a new exchange. The wide-ranging data that can be managed by GoldenSource made it a stand out choice. Also, due to the flexibility of a hosted platform, any IPSX administrator can identify and quickly add new data sets. This will become invaluable as the exchange grows."
Neill Vanlint, Managing Director of EMEA and Asia at GoldenSource, added: "As regulations and cost pressures continue to mount, exchanges are constantly on the lookout for ways to establish more efficient approaches to managing their data. By having such a wide range of information centralised on a single platform, IPSX will have the best available operating systems and data management resources in place when it commences operations in due course."
Free Newsletter Sign-up