Gartner Names Tagetik in 2015 Market Guide for Solvency II Solutions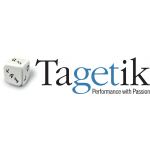 Gartner Names Tagetik in 2015 Market Guide for Solvency II Solutions
Tagetik, a leader in global performance management software solutions, today announced that it has been named by Gartner, Inc. in the 2015 Market Guide for Solvency II Solutions[1].
The research evaluates solutions coverage of the IT capabilities needed for the three Pillars of Solvency II. It also provides an update of the Solvency II software market since 2013 targeting CIOs and IT managers tasked with solution selection for the EIOPA (European Insurance and Occupational Pensions Authority) regulatory compliance coming into effect as of 1 January 2016.
"I believe our best-in-class, pre-packaged solution for Solvency II proves to be cost effective and timely to implement than other comparable applications in the market," said Sabrina Rosati, executive vice president and managing director Italy global practice leader - financial services, Tagetik. "As a best practice, this compliance imperative should not be addressed in isolation but rather be an integral part of an insurance's overall financial reporting and disclosure processes. And, as the deadline approaches our combination of strong capabilities and ease of implementation will continue to be a differentiator in the market."
Tagetik's pre-packaged solution for Solvency II has been selected by over 100 insurers in 11 European markets. The solution addresses all aspects of Solvency II, but primarily covers Pillars 2 and 3. It supports standard formulas and the generation of QRT on business entity and group levels, FSCR, RSR and ORSA as well as some country-specific formats and the XBRL taxonomy of EIOPA.
Last June, more than 60 insurance and reinsurance firms, including some of the most important players in Europe, were able to respect the first EIOPA's deadline: the Interim Measures using Tagetik's solution for Solvency II
Free Newsletter Sign-up