Engage Hub and Bank of Ireland shortlisted for Engage Award for Best Use of Technology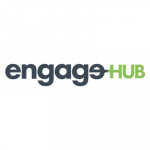 Engage Hub and Bank of Ireland shortlisted for Engage Award for Best Use of Technology
Cross-channel customer engagement platform, Engage Hub has been shortlisted as a finalist, for the 'Best Use of Technology in Customer Engagement' category for the Engage Awards 2018.
The Engage Awards 2018 focus on shining a light on organisational excellence as well as recognising companies that have accomplished significant achievements within the fast evolving customer and employee engagement market. The winner for the "Best Use of Technology in Customer Engagement" will be the organisation that can best demonstrate how its technology has instrumentally advanced customer engagement.
This year's nomination can, in many ways, be attributed to Engage Hub's recent partnership with the Bank of Ireland (BOI), where Engage Hub implemented an innovative self-serve journey for customers who wished to activate access to digital banking channels (online & mobile banking).
BOI wanted to deliver a seamless experience to its new current account customers by allowing them to complete a digital activation on-boarding journey in minutes using a combination of SMS and interactive voice response (IVR), without the need to speak with an advisor.
Working with Engage Hub to implement the self-serve journey, the initial focus was placed on New-to-Bank personal current account (PCA) customers and was implemented in February 2018.
Bank of Ireland (BOI) receives around 800 calls per day from customers looking to digitally activate their personal current account. The deployment of the new system reduces the load on advisors, potentially saving a further 900 calls per week into BOI's call centre, while simultaneously creating the opportunity to improve and streamline critical services for the bank's entire current account customer base.
Thanks to the success of phase one, BOI are now looking to digitise more of their offerings with Engage Hub and planning a phase two roll out later this month. The success of the partnership is also seen in the results. BOI has noted a 13% increase in the total number of customers activating online banking since this new digital process was put in place with over half (52%) of customers now self-serving and digitally activating without the need to speak to an advisor.
Engage Hub were announced as finalists for the Engage Awards on 17th September 2018. The Engage Awards will take place on 12th November 2018.
Free Newsletter Sign-up