Elements Global Services Expands to Spain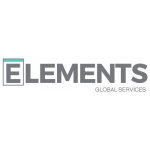 Elements Global Services Expands to Spain
Elements Global Services, a subsidiary of Elements Holdings Group Inc. & Subsidiaries and Chicago-based Global Employer of Record (EOR) service provider, today announced plans to expand operations in Spain, with a new operations support hub set to open in Barcelona to meet the demand of the company's ever-growing client base.
"We are thrilled to be opening operations in Spain," said Rick Hammell, Chief Executive Officer of Elements. "This expansion comes at a time when we are rapidly growing as an international direct model EOR resource provider. Opening an office in Barcelona will help increase our presence overseas and satisfy the needs of our global clients to Expand, Onboard, Manage & Pay employees worldwide."
Elements Global Services opened in 2012 and quickly expanded into over 135 countries as the need and understanding for overseas compliance among global companies increased. Elements expansion into Barcelona ushers a significant push to help service Eastern European companies. In June 2017, Elements' new hub in Barcelona is expected to be fully operational.
"We view the opening of this hub as an integral center-piece in our ongoing efforts to help clients expand globally," said Matthew Sandall, Director of UK and European Business Development. "We're eager to help clients in the region and across the continent with their expansion efforts, whether they're looking to expand in Europe or abroad."
Free Newsletter Sign-up