DTCC Welcomes New Board Members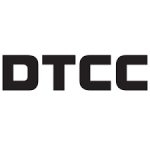 DTCC Welcomes New Board Members
The Depository Trust & Clearing Corporation (DTCC), the premier post-trade market infrastructure for the global financial services industry, today announced that four new members have been elected to its Board of Directors.
The new directors are Michael Herskovitz, Director of Fixed Income Risk Operations and Technology and Co-Head of Enterprise Operational Risk at AllianceBernstein; Kathleen Lynch, Chief Operating Officer for UBS Americas and Wealth Management Americas; Umesh Subramanian, Co-Head of the Goldman Sachs Technology Division; and Lara J. Warner, Chief Compliance and Regulatory Affairs Officer at Credit Suisse and a member of the Executive Boards of Credit Suisse Group and Credit Suisse.
The DTCC Board of Directors provides direction and oversight for DTCC in the interests of its diverse global stakeholders, while promoting safety and stability across the financial markets. Currently, the Board is composed of 20 directors. Of these, 13 are representatives of clearing agency participants, three are non-participant directors, two are designated by DTCC's Series A and Series B preferred shareholders, one is DTCC's President and Chief Executive Officer, and one is the Non-Executive Chairman.
• Mr. Herskovitz joined AllianceBernstein in 2006 from UBS, where he was the managing director for the risk and finance technology function. He has held senior technology management and quantitative research positions with Morgan Stanley, including the London-based role of international CIO of Merrill Lynch and Zurich Scudder Investments. Herskovitz has co-authored two books and many research papers on mortgage-backed securities pricing and analytics.
• As COO at UBS Americas and Wealth Management Americas, Ms. Lynch is responsible for the oversight of the front to back control environment, supporting the execution of the division's strategy while also ensuring operational efficiency and effectiveness. In her role as Americas COO, Lynch is focused on further integrating all of the firm's businesses and support functions and strengthening UBS's regulatory and operating framework across the Americas Region. Lynch joined UBS in June 2012 from Merrill Lynch where she served in a number of leadership positions across Global Research and Investment Banking.
• Mr. Subramanian is the global co-head of the Technology Division at Goldman Sachs, and serves as a member of the firmwide Risk, Finance, Model Risk Control, and Technology Risk committees, as well as the Investment Banking Division Technology Investment Committee. Previously, he headed the Finance Engineering team, which included the Market, Credit, Liquidity and Operational risk functions, and led teams that provides quantitative structuring and analytical advice to Investment Banking clients.
Free Newsletter Sign-up