Discover Named One of the Top Companies to Work for in Arizona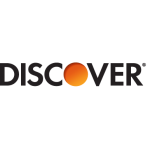 Discover Named One of the Top Companies to Work for in Arizona
Discover's Phoenix Customer Care Center has been named as one of the Top Companies to Work for in Arizona by azcentral.com and Republic Media (The Arizona Republic, azcentral.com, La Voz). The 2016 list identifies Arizona companies with commendable workplace practices as voted by their employees.
"Discover is committed to creating a company culture where our employees feel engaged while providing them the tools to succeed both professionally and personally," said Jim Phelps, vice president of operations in Phoenix for Discover. "Whether it's helping our employees achieve a successful work-life balance or developing programs that promote diversity and inclusion, employee satisfaction is paramount to our success."
"This Top Company list gets more competitive each year," says Denise Gredler, Founder and CEO of BestCompaniesAZ and consulting partner for the program. "The list of winners had very impressive employee survey results averaging an overall favorable rate of 90 percent and an overall employee engagement score of 92 percent, which is more than double the national average. These winners should be very proud of their engaged workforces. This presents a powerful opportunity for award- winners to promote their company culture to retain and attract the best talent."
All participating companies completed a two-part assessment process conducted by the independent workplace research firm, Best Companies Group (BCG). An employer questionnaire and an employee engagement and satisfaction survey were used to collect information to select and rank the top companies.
Free Newsletter Sign-up