DEGIRO Moves to End UK's 'Great Retail RIP Off'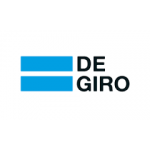 DEGIRO Moves to End UK's 'Great Retail RIP Off'
Europe's fastest-growing securities broker DEGIRO is proud to be launching its revolutionary, low-cost online trading platform in London, Europe's main financial hub.
This means that, for the first time, UK retail investors will be able to trade a broad range of financial products at the same low cost enjoyed by institutional investors. The fully regulated platform – which covers stocks, futures, options, investment funds, ETFs, rights, bonds, leveraged products and CFDs – charges fees that are on average 84 per cent lower than those of competitors. The move heralds an end to hidden costs in the UK retail market, as well as the unfair, unnecessary gap between retail and institutional investors.
DEGIRO, which treats European retail investors as one large institutional investor, is able to provide customers with transparent access to institutional rates thanks to its technology and lean, cost-focused approach. Unlike most competitor brokers which rely on antiquated models and systems, DEGIRO built its systems from the ground-up over the last seven years. The resulting efficiencies translate directly into lower fees. DEGIRO is also able to focus on keeping costs down by avoiding unnecessary add-ons, such as analysis and advice which is already available for free elsewhere.
Low fees aside, DEGIRO's platform is simple, fast and user-friendly, giving clients access to products and exchanges worldwide. It also ensures maximum protection for investors; DEGIRO provides 100% segregation of assets, meaning that there is no risk for clients if the company defaults. In many ways, this is safer than the model offered by most banks.
The above allowed DEGIRO to successfully gain market share in 17 countries that fall under MiFID. The UK is the final MiFID country in which DEGIRO is launching and this is not coincidental. DEGIRO wanted to launch the most tried and tested product into the UK. DEGIRO's platform not only contains market access and price data but also client feedback from all 17 EU countries resulting in a product that is ready for the UK's demanding financial market.
Gijs Nagel, Director at DEGIRO, says "The discrepancy in market access between retail and institutional investors is completely unnecessary and nothing short of a scandal. At DEGIRO it is our mission to rectify this. The way we see it: it's not that our fees are low, but that those of our competitors are too high! We believe this approach has fuelled our success and growth across Europe to date. All of our progress has culminated in this point, and the UK is a natural next step for us. We're excited to be launching in Europe's financial heart and we look forward to liberating UK investors from the hidden costs that have plagued them for so long."
Free Newsletter Sign-up