CBRE Clarion Securities' Global Listed Infrastructure Fund Received Four-Star Rating by Morningstar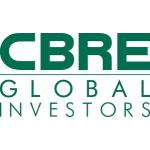 CBRE Clarion Securities' Global Listed Infrastructure Fund Received Four-Star Rating by Morningstar
Aquila Group's AIFM Alceda is pleased to announce that CBRE Clarion Securities' recently-launched UCITS vehicle has received a four-star rating by Morningstar, a leading provider of independent investment research that compares performances of funds within peer categories.
The CBRE Clarion Funds SICAV – Global Listed Infrastructure Fund (the 'Fund') was recently made available to European investors in a liquid and regulated UCITS format through Aquila Group's Luxembourg-based UCITS platform. The Morningstar rating is based on the three-year track record of a CBRE Clarion U.S. listed infrastructure fund that has the same strategy.
The Fund invests in a globally-diversified portfolio of listed companies that derive a majority of their revenues or profits from the ownership, management, development or operation of long-term infrastructure assets.
Jeremy Anagnos, Chief Investment Officer of Infrastructure at CBRE Clarion and the manager of the Fund, has also been assigned a AAA management rating by Citywire in recognition of his record in achieving positive returns that have outperformed the benchmark.
Manfred Schraepler, Head of Financial Assets & Liquid Private Markets at Aquila Group, said: "We are delighted by the strong rating for the CBRE Clarion Fund, which we believe reflects its unique high-conviction investment approach that focuses on core infrastructure assets. It gives European investors the chance to enhance the diversification and return/risk profile of their overall investment portfolios."
Free Newsletter Sign-up