Cambodia Post Bank Taps Fiorano for Temenos T24 Integration with NBC's FAST System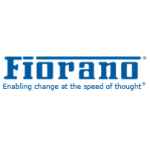 Cambodia Post Bank Taps Fiorano for Temenos T24 Integration with NBC's FAST System
Cambodia Post Bank (CPB) has selected Fiorano ESB to integrate its Temenos T24 core banking system with National Bank of Cambodia (NBC)'s FAST (Fast and Secure Transfer) system. NBC is the central bank for the Kingdom of Cambodia and as the monetary and supervisory authority, has introduced the FAST inter-bank transfer system to enhance transparency and reduce cash circulation.
Fiorano partnered with local system integrator, First Cambodia to deliver the solution. Integration with FAST system will also help CPB to reduce the time and fee on transactions between banks and microfinance institutions (MDIs). Customers will now be able to receive funds immediately in response to liquidity requirements.
"CP Bank is committed to provide the best-in-class service to our customers," said Mr. Chanthol Krouch, IT Head at CPB. "Fiorano's efficient integration solution provides us the agility to roll out new services for our customers. After implementing the current integrations, Fiorano will serve as the backbone of IT infrastructure for all future services and applications," he added.
Fiorano ESB, underpinned with its unique peer-to-peer architecture and complimented with a pre-built library of Microservices, empowers the bank to rapidly deploy new products across multiple delivery channels. CPB will use Fiorano to integrate ATM and Mobile interfaces with its core banking system, building unique capabilities that allow the bank to compete effectively in the marketplace with differentiated products.
CPB joins another Fiorano success story from earlier this year, Canadia Bank, that also used Fiorano for integrating its Temenos T24 core banking system, becoming one of the first banks to launch FAST services in Cambodia. The implementation took only 3 weeks to go live.
T24 on Fiorano ESB incorporates proven enterprise architecture, service delivery, deployable business functionality and an integrated portfolio of SOA-enabled business services.
Free Newsletter Sign-up