BM&FBovespa and Cetip Merge to form B3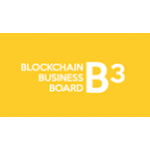 BM&FBovespa and Cetip Merge to form B3
Infrastructure
,
M&A Deals
Today B3 is born to provide the best financial market infrastructure that is complemented by a wide range of products and services. It results from alliance of BM&FBOVESPA, one of the largest exchanges in the world in terms of market capitalization, and CETIP, the largest depository for private sector debt securities in Latin America. Together, BM&FBOVESPA and CETIP become a company that is far more than the sum of its parts, with substantial benefits for clients and business partners. B3 is better suited for facing a dynamic, challenging and globally competitive market. It marks the start of work on a culture aligned with the company's new place in history.
"This historic combination is above all a commitment with Brazil. A solid reputation, investment in people, a focus on innovation and the development of markets will remain in the DNA of the new company," said the CEO of the merged company, Edemir Pinto, who will remain at the helm of the new firm until April 28.

"The new company will create synergy opportunities and widen the range of activities of the two companies, which complement each other not only in products and services, but also in the manner of their activities and in excellence, becoming a single company of global proportions that is a global reference point," said Gilson Finkelsztain, who up until April 30 will be Chief Integration Officer of the new company and take over as Chief Executive Officer as of May 01.

In addition to its synergies of scale and its range of products, another major advantage the new business offers the market is greater capital efficiency for clients through the possibility of using, for example, OTC and exchange-traded derivatives with the same central counterparty. And then there is a regulatory security that is strict but has compliance cost alone, from the self-regulation angle.

The integration of BM&FBOVESPA and CETIP's activities significantly reinforces B3's business model as it increases revenue diversification, which over time will grant financial institutions, custodians, registrars, asset managers and brokerage houses the consolidation of their back office and treasury systems, with significant reductions to operating costs and risk for the entire financial system, as well as efficiency gains in interaction with market surveillance bodies.
Free Newsletter Sign-up