Arvato Financial Solutions Doubles Its Stake in Brazilian Financial Services Provider Intervalor
Arvato Financial Solutions Doubles Its Stake in Brazilian Financial Services Provider Intervalor
Arvato Financial Solutions, the globally acting financial services provider, is taking its step-by-step option and has increased its holdings of Intervalor shares to 81.5 per cent. After initially acquiring 40 per cent of interest in Intervalor shares in June 2015, this is a further important step within the consistent internationalization of Arvato Financial Solutions. Both parties have come to an understanding that the financial details of the transaction will not be published. Local executive structure remains unchanged.
Intervalor is one of the big players in South America and has shown a dynamic development since its foundation in 1999. The company operates from two locations in the São Paulo area and currently has around 3,000 employees. Its services are set up similarly to those of Arvato Financial Solutions. As there is no geographical overlap, first and foremost this move has increased the international availability of Arvato services with local experts on the ground and familiarity with the legal situation there.
By acquiring the majority of shares, Arvato is driving forward the company's integration in the areas of finance & accounting, tools & processes and Bertelsmann standards. Consequently, the focus of Arvato will now be to compare relevant processes and products in countries where receivables management is realized similarly to Brazil as, for example, in Spain and UK in order to unleash synergies in product development and operations.
Arvato Financial Solutions CEO Frank Kebsch says: "The investment in Intervalor has put us in a position to explore options for developing new services in Latin America based on Brazilian market demands. We have come to know Intervalor over the recent years as a company with a very flexible, agile team providing innovative products and consumer-friendly omni-channel contact strategies. The collaboration has been very successful. By increasing our stake in the company we have reached a further milestone for integration. Moreover, it ensures that we have a better access to the Brazilian market, which is part of our core growth strategy. "
Intervalor founder and CEO Luis Carlos Bento adds: "In the past year we have seen the partnership with Arvato Financial Solutions as an excellent opportunity to further develop new lines of business, to acquire shared global clients and to expand into other regional markets. We were confident from the outset that there would be worthwhile process- and product-related synergies for both sides. At the same time, we could rely on our values and our corporate culture being preserved as part of the partnership. For us, the entry of Bertelsmann has made perfect sense and we feel that we are building a stronger company together that will see further growth both in Brazil and Latin America."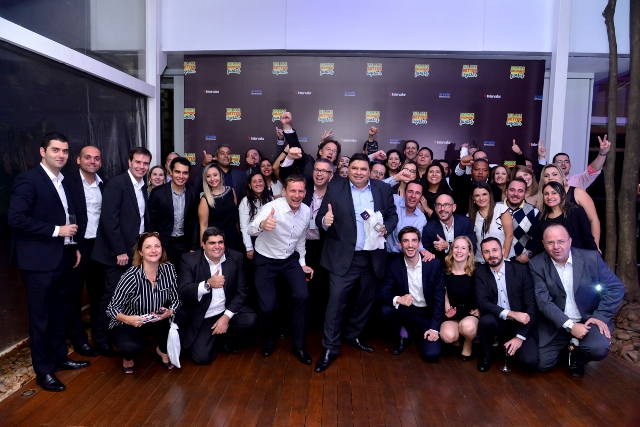 Free Newsletter Sign-up