Appian Partners with MuleSoft to Enhance Integration Connectivity for Digital Transformation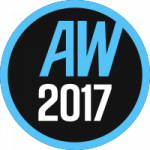 Appian Partners with MuleSoft to Enhance Integration Connectivity for Digital Transformation
Appian is partnering with MuleSoft to provide an API-led approach that simplifies integration and connectivity, enabling organizations to more easily connect applications, data and devices to achieve their digital transformation goals. This collaboration is designed to enable Appian customers to integrate their enterprise third-party data faster and quickly deliver new digital applications to their end-users whether on-premises or in the cloud.
Over the years, organizations have utilized massive amounts of data and created software solutions to better maximize their business and enhance the customer experience. Too frequently, those applications become isolated silos of critical business operations and the failure to unite them seamlessly exposes the organization's inefficiencies. Appian's low-code enterprise platform combined with MuleSoft's Anypoint Platform(TM) is designed to enable customers to drive agility at scale and to provide digital solutions faster.
"Digital Transformation is changing the way businesses must operate and the education industry is no exception," said Sidney Fernandes, CIO, University of South Florida. "We recognized the need to rapidly modernize and mobilize the student experience. By leveraging Appian's low-code enterprise platform in conjunction with MuleSoft's Anypoint Platform and API-led approach to connectivity, we could streamline data and drastically reduce integration needs, saving us critical time and resources. Their partnership brings substantial value to any organization that is working to digitally transform their organization quickly and at scale."
Legacy systems make it difficult to restructure IT investments, making it critical to unite and leverage an infrastructure that drives new solutions to define new customer journeys, eliminate operational inefficiencies, and adapt to a fast-changing market. MuleSoft's Anypoint Platform is designed to increase integration capabilities for our customers in several ways including:
Maximize Data: Unlock data with APIs and provide repeatable, managed, and secure access to core systems that would normally be siloed and lost across your organization.

Unify User Interfaces for Increased Agility and Scalability: Take core assets exposed via APIs and map, transform and combine them with business logic to create standardized ways for users to access customer, partner, or employee information.

Eliminate the Need to Build Point-to-Point Connections: MuleSoft's hybrid integration platform reduces reliance on brittle point-to-point integrations and creates a more flexible, reliable network of reusable assets through API-led connectivity, enabling Appian customers to launch new products faster.
"Appian is committed to providing a comprehensive approach to digital transformation and that is why we have chosen to partner with MuleSoft," said Michael Beckley, Appian's chief technology officer. "Appian's low-code application platform already unites users with key functionality they need to do their jobs better - data, processes, documents and collaborations - in one intuitive interface, on any device. MuleSoft adds new value for our customers, making it easier to access, transform, and reuse data from legacy and SaaS applications through well-governed APIs."
"This partnership with Appian is empowering companies to quickly unlock invaluable information, enabling them to create an application network both on-premises and in the cloud," said Brian Miller, vice president of business development, MuleSoft. "By eliminating time spent on complicated integration projects, organizations can focus on delivering the best customer experience."
Free Newsletter Sign-up