Ullink becomes first vendor to offer global FIX connectivity to German Tradegate Exchange
FX Contracts

,

Institutional Trading

03.09.2015

01:00 am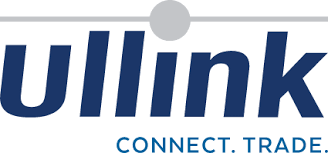 Tradegate Exchange, Germany's fastest growing exchange for private investors, and Ullink, a leading provider of electronic trading and connectivity solutions to the global financial community, today announced a partnership to provide all members of Ullink's global NYFIX community access to Tradegate Exchange's services and liquidity.
Tradegate Exchange listslists more than 3,800 stocks and offers out-of-hours trading with extended trading hours from 8am until 10pm CET. It provides order execution with zero commission and zero exchange transaction fees, plus free real-time streamed quotes via its dedicated app and online at www.tradegate.de, as well as via all major market data vendors.
Ullink's NYFIX is the world's largest trading community, supporting trading of all asset classes via FIX protocol with more than 1000 brokers and major trading venues. NYFIX clients gain instant access to global markets and brokers via a single FIX connection to the NYFIX Hub, enabling rapid addition and certification of new trading destinations.
Commenting on the partnership, Thorsten Commichau, Tradegate's CEO, said: "We are delighted to partner with Ullink's market leading trading community, NYFIX. This is an important milestone for the expansion of our business which instantly makes our exchange accessible to a much wider community."
"We are excited to be the first vendor that offers access to such a popular and innovative exchange," said Richard Bentley, Ullink's Chief Strategy Officer. "We are committed to providing our trading community with access to the broadest range of liquidity venues and trading services, and our partnership with Tradegate is a strong illustration of that commitment."