Touchstone Investments Launches International Growth Fund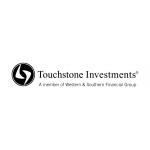 Touchstone Investments Launches International Growth Fund
Fund Management
,
Investment Management
The fund is sub-advised by Apex Capital Management, which also serves as sub-advisor to the Touchstone Small Cap Growth Fund. The Dayton, Ohio firm embraces bottom-up fundamental research with top-down secular views, investing in companies with stable growth and emerging growth characteristics.
"We are pleased to expand our partnership with Apex as we continue serving investors looking for skilled managers to brave the challenges ahead," said Steven M. Graziano, president of Touchstone Investments. "And with its disciplined process, the firm efficiently narrows the universe of securities with carefully selected growth screens and deep analysis of company fundamentals."
"We seek to deliver outperformance for the International Growth Fund, as well as for the Small Cap Growth Fund, by identifying growth trends that provide a tailwind for companies united with major technological, economic, demographic, regulatory or societal changes," said Nitin N. Kumbhani, Apex founder, CIO and principal.
"We rigorously analyze company fundamentals and global strategy. We know through our research that aging baby boomers are driving new leisure spending, technological advancements are boosting cyber security spending, and expanding incomes are contributing to a rising global healthcare demand. We are thrilled to strengthen our relationship with Touchstone with yet another vehicle that allows us to tap into these similar trends and execute on our strategy of spotting changes today that are driving tomorrow's growth."
Apex is also a manager with a high Active Share, a holdings-based measure used to determine how different a portfolio is from its benchmark. Touchstone believes that high Active Share and high manager conviction are good indicators that a strategy has the opportunity to outperform its benchmark, making Active Share a valuable part of manager evaluation and fund analysis. The Small Cap Growth Fund Active Share was 86 percent as of March 31, 2016.
Touchstone incorporates a sub-advisor model that offers investors access to institutional asset managers whose strategies are typically not available to average investors.
Free Newsletter Sign-up