Square Partners with Upserve to Provide More Businesses Access To Funding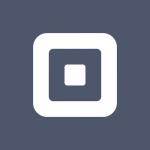 Square Partners with Upserve to Provide More Businesses Access To Funding
Fund Management
,
Infrastructure
Square and Upserve announced a partnership providing Upserve customers access to fast, flexible, and straightforward funding for their restaurants through Square Capital. This is the first time loans through Square Capital will be available to businesses that operate outside of Square's payment processing ecosystem. Working with Upserve, Square will apply its innovative machine learning models to enable Upserve customers to select loan offers through Square Capital within their existing suite of Upserve software purpose built for restaurateurs.
"This partnership with Square further cements our dedication to helping restaurants thrive in all parts of their business. Providing our customers access to Square Capital opens up new opportunities for improvement and growth whether it be in location expansion, new equipment, or investments in technology that help modernize their operations. We can't wait to see what our customers will do with an infusion of fresh capital through our partnership," said Dave Hoffman, VP of Business Development at Upserve.
"We are proud to partner with Upserve and offer loans through Square Capital to even more small businesses who traditionally face barriers when seeking access to funds," said Jacqueline Reses, Head of Square Capital. "Square and Upserve share a passion for empowering businesses to grow and achieve their goals, and a crucial component to success is access to capital."
Access to capital is one of the biggest hurdles in making business growth a reality, with more than one-third (39 percent) of small businesses that apply for loans being denied or only partially funded. In the U.S., there are over 1 million restaurant locations of which 9 in 10 have fewer than 50 employees, and 7 in 10 are single-unit operations. With the current restaurant workforce making up 10 percent of the overall U.S. workforce and 1.7 million more restaurant jobs expected by 2026, providing access to capital can help drive forward growth and expansion of an industry that generates more than $780 billion in sales annually.
Upserve customers who accept loans through Square Capital will benefit from a seamless funding experience. Eligible Upserve customers will receive their loan offers directly within their Upserve Smart Management Assistant portal. Upon approval, customers can receive their funds as soon as the next business day. And repayment is easy: restaurants simply pay a fixed percentage of their daily sales, with the option to repay early at no additional fee. Eligible Upserve customers will begin receiving loan offers through Square Capital in the coming weeks.
Free Newsletter Sign-up