Ovamba wins FinTech Africa Award 2016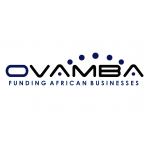 Ovamba wins FinTech Africa Award 2016
Fund Management
,
Banking
Ovamba Cameroon Solutions ("Ovamba"), an online African funding and logistics services provider for SMEs (small and medium sized businesses), has been recognised as the 'Best African Lending & Finance company' of 2016 at the African FinTech Awards and secured a spot in the top-15 for the African FinTech 100. The awards are part of the largest exhibition and conference for finance professionals, Finance Indaba Africa, held annually in Johannesburg, South Africa.
Marvin Cole, Co-Founder and President of Ovamba, said, "It's so important that we collectively work to modernise banking and financial services in Africa so that more entrepreneurs have access to capital and are able to scale their businesses sustainably. We want to thank the judges and individuals who voted for us, it's an honour to win the financing category amongst such an innovative group of peers".
The judges remarked that Ovamba is a disrupter that provides "a much-needed service in West Africa" for SMEs and is "solving a real problem that will enable Africa to grow and give opportunity to some seriously bright individuals and business ideas". The company's ability to deliver capital quickly and efficiently within an affordable structure further distinguished its proposition from the other two finalists in the category, FarmDrive and Mobicred.
The winners for each category are determined by an independent panel of judges that include leaders in the industry from investors to visionaries as well as by popular vote (25% of a company's final score) which amounted to input from more than 30,000 individuals this year. The judges panel identified the winners based on innovation, customer satisfaction, value, delivery and traction.
Free Newsletter Sign-up