British Business Investments commits up to £40m to Columbia Lake Partners UK LLP's second fund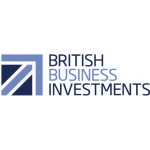 British Business Investments commits up to £40m to Columbia Lake Partners UK LLP's second fund
Fund Management
,
Investment Management
British Business Investments Ltd announces a commitment of up to £40m to Columbia Lake Partners Fund II - CLP Growth II GBP SCSp - at its first close.
Columbia Lake Partners (CLP) is a London-based venture debt fund, providing growth capital term loans of £3-10m to venture capital backed technology businesses. The investments are a complement to traditional VC funding, allowing companies to grow with less dilutive capital. The fund can invest as part of an equity round, between equity rounds to allow a company more time to build enterprise value, or to fund an acquisition.
Typically, CLP will make an initial investment into companies at the Series A or Series B stage when they have revenues, a proven go-to-market strategy, and are starting to scale.
The Fund, which has already made four investments, will invest in a wide range of tech enabled businesses across sectors such as enterprise SaaS, fintech, software infrastructure, hardware and consumer internet companies.
With Fund I, Columbia Lake Partners invested into 26 UK technology start-ups, out of 46 companies across Europe.
Craig Netterfield, Managing Partner, Columbia Lake Partners said: "We are proud of the strong track-record we have built with Fund I. With Fund II we will continue to support start-ups to scale-up in the UK and across Europe. As a less-dilutive complement to equity funding our capital gives companies the extra cash runway they need to reach certain milestones. In the current economic climate, our capital can be particularly valuable. Companies typically don't want to be fundraising when there is uncertainty in the market, and we are providing founders and companies with enough cash runway to weather this period and build further value in the business."
Catherine Lewis La Torre, CEO, British Business Investments, said: "As the commercial investment arm of the British Business Bank, we actively seek to increase diversity and choice of debt and equity funding available to high potential companies across the UK. The availability and use of venture debt is another indicator of the increasing maturity of our technology ecosystem. Columbia Lake's latest fund will provide UK technology companies with an alternative and flexible source of capital at a time when periods between equity funding rounds are likely to be significantly extended as a result of the Covid19 crisis."
Free Newsletter Sign-up