ABN AMRO Clearing organises AIF conference for investor community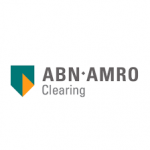 ABN AMRO Clearing organises AIF conference for investor community
Fund Management
,
Investment Management
On the 7th and 8th March 2017, ABN AMRO Clearing will be hosting the 6th Amsterdam Investor Forum (AIF) at its head office. The pre-day focus session on the 7th March will host roundtables for managers and investors and offer more intimate discussions and knowledge sharing opportunities. The conference's main day on the 8th March will include panel sessions and key notes as well as the AIF Factor. The AIF factor is a competition where 5 shortlisted alternative funds are given the floor for a 3 minutes pitch, to present their proposition to 250+ professional investors and managers. Delegates then cast their votes, appointing the most convincing pitch as the 2017 AIF Factor winner. The competition is open to all funds regardless of size, location, investment targets or style – active or prospective. Participants are required to register a submission via the event website by 19 February 2017.
Opportunity to raise the profile
"The Amsterdam Investor Forum is a unique opportunity for institutional investors, fund managers and asset allocators to meet and debate on market developments, regulatory landscape, investment strategies and allocation ideas. This year again, the forum will regroup the most talented managers and largest investors in alternatives. Through the AIF Factor, we want to give the opportunity to fund managers to raise their profile and present their fund strategy to an audience of investors, asset allocators and peers" comments Gildas Le Treut, Global Head of Prime at ABN AMRO Clearing.
6th edition AIF
The Amsterdam Investor Forum, organised by ABN AMRO Clearing has gained wide recognition as the leading alternative investment event in the Netherlands. In its 6th edition, the AIF will again deliver a global line-up of prominent speakers and panelist that are active in the alternatives industry
including Fund management, Asset Management, Investment and Asset allocation. "The Amsterdam Investor Forum is a key meeting place for institutional investors and alternative investment managers. The focus is to provide the audience with insights into the latest market developments in investment strategy and allocations. With a range of first class speakers, representing some of the best in the business, we will look to discuss and debate the investment opportunities and challenges for 2017" said Delphine Amzallag, European Head of Relationship Management Prime at ABN AMRO Clearing.
Participation to the AIF conference is free of charge. Participants need to register through the AIF website. While registering, attendants are invited to make a donation to 'Alternatives 4 Children', an independent charitable foundation that supports sustainable projects and raises money for charities involved in improving the living standards of children.
More information can be found here https://aif2017.events.abnamro.nl/en/aif-factor
Free Newsletter Sign-up