Wolters Kluwer Financial Services Wins More Asian Clients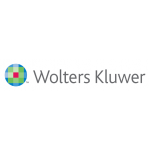 Wolters Kluwer Financial Services Wins More Asian Clients
Sri Lanka's Commercial Bank and Hatton National Bank sign up to use leading solution for IFRS
Sri Lanka's two largest private commercial banks – Commercial Bank of Ceylon (CBB) and Hatton National Bank (HNB) – are the latest Asian institutions to have signed up to use the OneSumX Finance solution developed by Wolters Kluwer Financial Services. The firms will use the solution for the implementation of IFRS. They are the first banks in the country to become compliant with the international reporting standards.
OneSumX is a suite of solutions that connects governance, finance, risk, and compliance, allowing for the multidisciplinary management of complex risks and issues. OneSumX for Finance supports financial institutions in their strategic planning, budgeting and forecasting through industry-acclaimed simulations and analytics.
In Sri Lanka, Wolters Kluwer Financial Services has teamed up with Providence Global, a software and consulting provider, for the distribution of its solutions locally.
"Wolters Kluwer Financial Services is excited to help Sri Lankan banks adapt to international accounting standards. This will help fuel the Sri Lankan Economy in its aggressive growth plans," said Chris Puype, managing director for Asia Pacific at Wolters Kluwer Financial Services. "I am honored that we have been chosen by these leading banks, together with our local partner Providence, on the basis of our subject matter expertise and best practices."
The OneSumX Finance solution supports the latest reporting standards for banking institutions and these are compliant with Sri Lanka International Financial Reporting Standards (SIFRS), which are now mandatory for reporting with the Central Bank of Sri Lanka.
"Commercial Bank was one of the pioneers in adopting SIFRS, the single global financial reporting language," said Jegan Durairatnam, managing director, Commercial Bank of Ceylon. "This was in keeping with our leadership in compliance, and our international footprint. With our partnership today with Wolters Kluwer Financial Services and Providence, we enter a new era in financial reporting that will further enhance our international reputation."
"HNB is delighted to sign up for the first ever globally accepted IFRS solution in Sri Lanka. At HNB we have always established the highest financial reporting standards," added Jonathan Alles, managing director and CEO at HNB. "We pioneered the transition to IFRS reporting in 2012 and, after a comprehensive review, identified Wolters Kluwer Financial Services as the strategic partner for the provision of a best in class automated solution that suits our diversified business model and long-term strategic priorities."
Other notable firms to have recently signed up to use the solution from the risk and regulatory technology company include the world's oldest bank, Banca Monte Paschi, for its Belgium-based operations, Ireland's permanent tsb and Bank of Tokyo-Mitsubishi UFJ in the Netherlands.
Free Newsletter Sign-up